Seychelles' basketball mourns death of Sylvie Port Louis
11-September-2018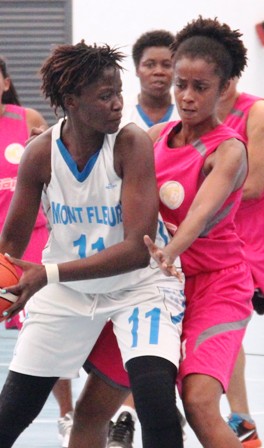 Female basketballer Sylvie Port Louis (née Mémé) has passed away.
Sports NATION learned that Sylvie, a member of Bel Air-based B Challenge, apparently died during childbirth early yesterday morning at the Seychelles Hospital. Her baby daughter is alive.
She was part of the B Challenge team who won the women's national league title two years in a row in 2016 and 2017.
"The women's basketball community is saddened beyond words by this tragic news," said B Challenge captain Simone Malbrook.
"My phone rang yesterday morning and I could see her name on the phone. I said: 'Sylvie has the baby arrived?' Instead her husband (Kevin) answered: 'The baby is alright but Sylvie did not survive.' What a heartbreaking news! She had already planned her return to competition and was looking forward to it," added Malbrook.
Sylvie leaves behind her husband Kevin, two daughters and a son.