Argentina's ambassador accredited
12-September-2018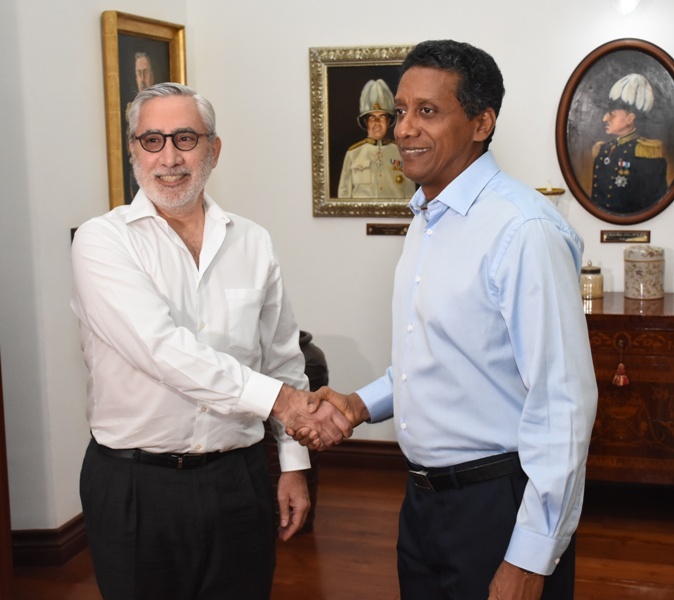 Martin Gómez Bustillo is Argentina's new ambassador to Seychelles.
He presented his accreditation documents to President Danny Faure at State House yesterday morning following which he held talks with the Seychellois head of State.
Speaking to the press soon after, Ambassador Bustillo said it was an opportunity to discuss ways to improve relations between the two countries and explore other areas of cooperation, something he plans to step up and build on from where his predecessor has left.
Ambassador Bustillo described as "very good" relations between Argentina and Seychelles which dates back since Seychelles' independence in 1976.
"But we have a lot of things to do to increase our cooperation, to learn from each other," he added.
"Argentina believes that Africa and Latin America are brother continents who share many common principles and friendship and we are willing to develop more and more our relationship with the continent and through our relations with Seychelles," Ambassador Bustillo noted.
He said he is looking forward to working with Seychelles to develop the agribusiness sector, noting that Argentina has great experience in agriculture which it can share with Seychelles while it can also learn from the latter's experience in tourism management.
"We can learn from you how to improve our capacity in tourism management," Ambassador Bustillo added.
Ambassador Bustillo, whose mandate is for five years, is based in Nairobi, Kenya.