International Literacy Day
13-September-2018
Grann Kaz donates books to children at the President's Village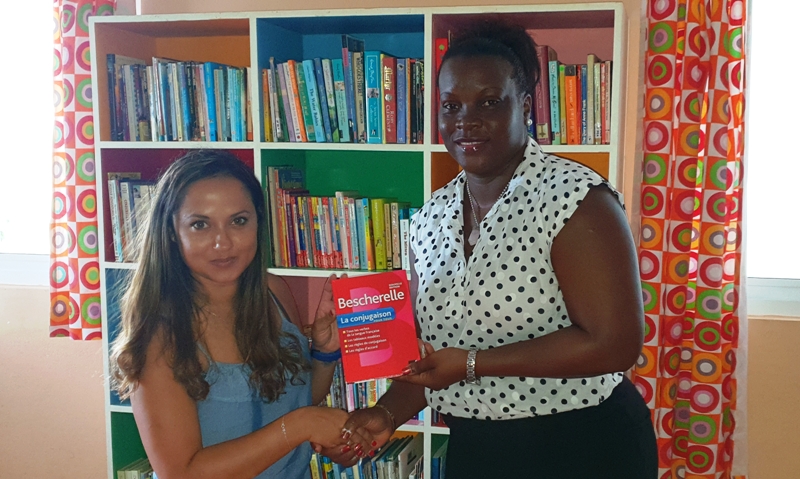 To mark International Literacy Day last Saturday, Grann Kaz made a donation of books to the children of the President's Village.
The books, ranging from educational material for primary and secondary levels, to fun reads for a variety of ages – from early learner books to classics like the Secret Seven as well as some contemporary works for teenagers – were handed over in a small ceremony at the President's Village on Saturday morning.
International Literacy Day, which was officially recognised by the United Nations in 1966, is celebrated in different ways in various countries around the world, but its aim is the same – to highlight the importance of literacy to individuals, communities and societies.
The rationale behind it is simple – according to UIS statistic, globally some 775 million adults lack minimum literacy skills; one in five adults are still not literate and two-thirds of them are women; 60.7 million children are out of school and many more attend irregularly or drop out.
Furthermore according to Unesco's 'Global Monitoring Report on Education for All (2006)' there is a clear connection between illiteracy and countries in severe poverty, and between illiteracy and prejudice against women.
A communiqué from Grann Kaz says that making this donation was significant for a number of reasons, as it wants to promote literacy, and it's always best to start with the very young.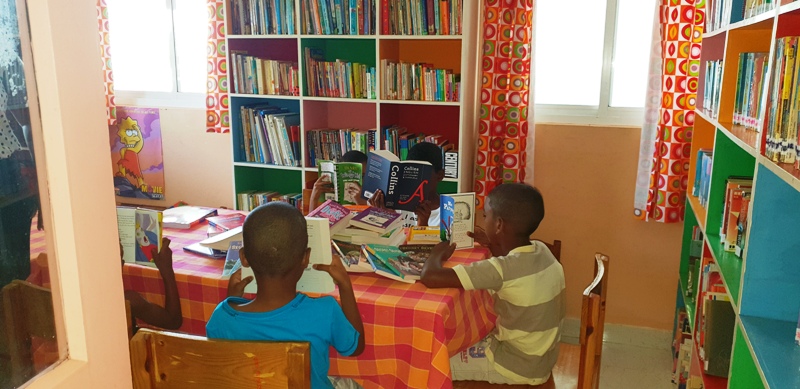 "We also wanted to give something to children who aren't as privileged as others, who don't readily have all the opportunities and advantages that other children have. Books are wondrous things, and every child should have access to them," the communiqué adds.
The donation of books will assist in instilling a passion for reading in children which is very important and will also help to develop their young brains, teach them new words and correct grammar as books can also give so much more.
"They can fire up your imagination, make you dream, take you to places you've never been, they can teach life lessons and morals, they can even be a form of escapism for some – a way to forget about troubles and sorrows – or they can help you to deal with problems by realising that some of the issues you are facing on a daily basis, some of the things you are feeling are not unique to you alone, others go through them too, others feel them too, and this can help you to open up and talk to others rather than keeping it all bottled in," the communiqué explains.
Grann Kaz, a local gaming company which has two casinos, one in Victoria and another in Bel Ombre, hopes the books will provide the children with all of this and more.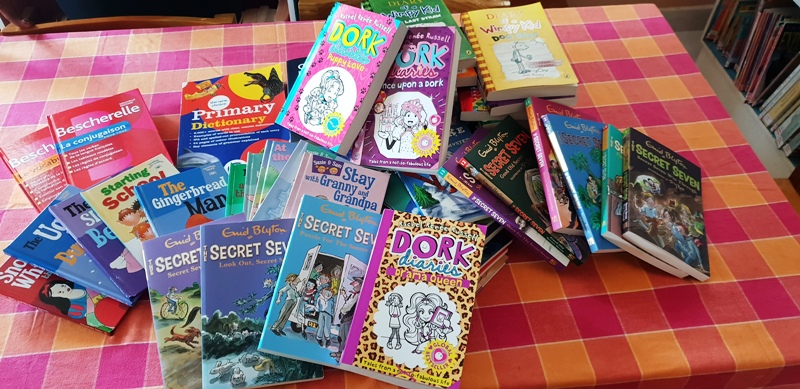 Contributed