Brewery gets new supply chain director
13-September-2018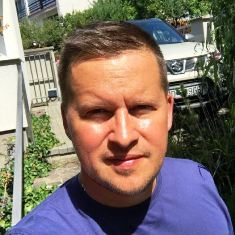 Jan Brestovansky is Seychelles Breweries Limited (SBL) new supply chain director, with effect from September 1, 2018.
Slovakian born Mr Brestovansky, who has been with SBL's parent company Diageo for 12 years, has worked extensively across various Diageo sites in Africa and Eastern Europe.
Mr Brestovansky's expertise is in driving transformational improvement across large scale breweries by shaping cultural, technical and operational changes to generate sustainable benefits in cost reduction, quality and performance.
Mr Brestovansky said he is excited to be part of a very dynamic company with huge growing potential as SBL is, adding that for him the focus would be the continuous development and growth of the people at SBL.
Additionally, Mr Brestovansky said that emphasis would also be on great quality, consistency and flawless supply of all our products to our customers.
According to Mr Brestovansky, part of his key focus will also be on "productivity and efficiency improvement via excellence in supply chain systems embedment used across Diageo global so the operational savings delivered can be invested back into the growth of SBL".
"My goal everywhere I work is to make people proud through what they can achieve to leave heritage – to be remembered as those who have made a breakthrough and delivered step change in the company's performance," he concluded.
Mr Brestovansky replaces Martin Cecil whose contract ended in August.