Air Seychelles joins STB's three-city roadshow in India
13-September-2018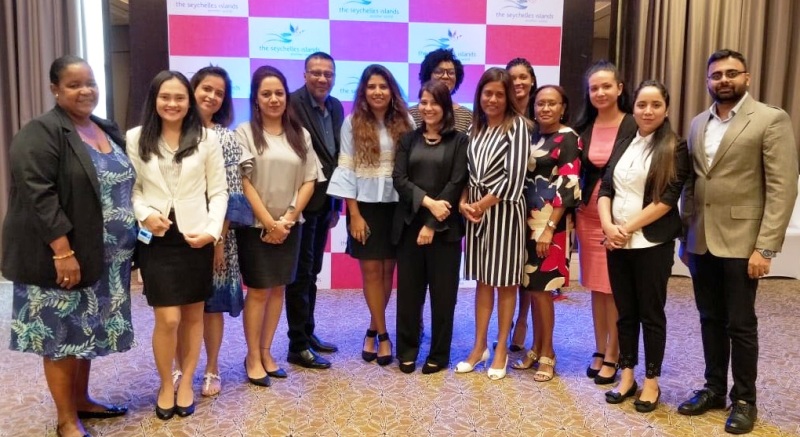 Air Seychelles joined the Seychelles Tourism Board (STB) last week on a three-city tourism roadshow in India.
The tour which ran from Monday, September 3 until Friday, September 7, 2018, covered the cities of Kolkata located in the east of India, the capital of Karnataka state, Bangalore and the second largest city in the state of Maharashtra, Pune.
The event provided Air Seychelles with the opportunity to meet travel trade professionals from each region in one-to-one meetings, to promote the airline's product, services and the five-per-week nonstop air connection from India to Seychelles and beyond.
Charles Johnson, chief commercial officer of Air Seychelles said: "We are pleased to once again team up with the Seychelles Tourism Board to further strengthen our partnership with the travel trade and to raise awareness about destination Seychelles.
"India remains one of the top 10 markets for the Seychelles tourism industry and as the national carrier it is important that we work closely with the travel trade to deepen our presence in this part of the world so as to attract more business travellers and holiday makers to the Seychelles.
"In fact, to cater to the Indian market and to further complement our five-per-week service together with our codeshare partner Jet Airways, we are also able to offer fantastic connections to nine destinations in India including Delhi, Chennai, Kolkata, Hyderabad, Bangalore, Jaipur, Ahmedabad, Cochin and Trivandrum, thus providing more travel options to our guests."
Air Seychelles was represented at the event by its general sales agent based in Mumbai.