Ministry finalises new scheme of service for health workers
13-September-2018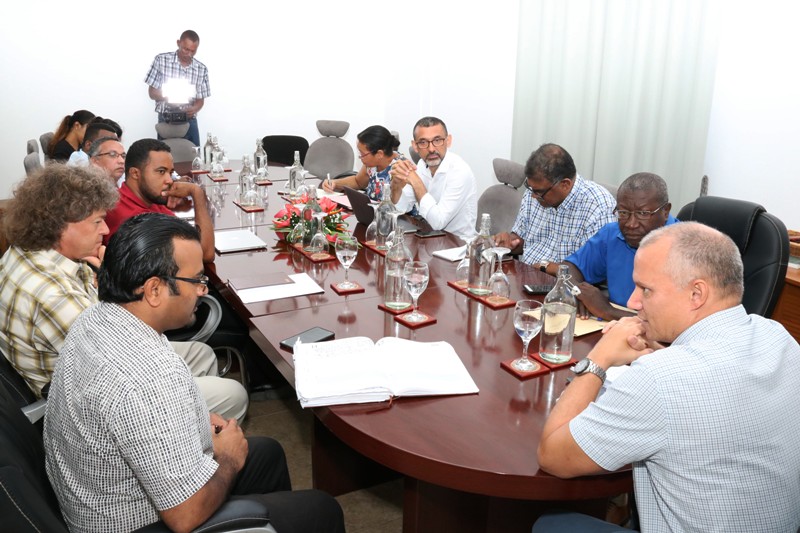 A new scheme of service for health workers is expected to come into effect in 2019.
Doctors and dentists were among the last group of health workers finalising their scheme of service during a meeting held on Tuesday with the Minister for Health Jean-Paul Adam.
The meeting took place at the Seychelles Hospital in the presence of  the principal secretary for health Dr Bernard Valentin and the chief executive of the Health Care Agency Dr Danny Louange and other top officials of the ministry and the agency.
After the meeting, Minister Adam told the press that the meeting with the doctors and dentists was positive as there was a consensus on the merit of the scheme of service based on the increase in the basic salary amid the recognition of the budgetary constraints.
"Our scheme of service will be for both the foreign and local practitioners in both fields based on the salary entry earned. As you know there are certain criteria applicable for foreign workers compared to that of local workers such as housing allowance but we want to reduce the necessity for the applied criteria that differentiate salaries between that of a foreign doctor and a local doctor," Minister Adam said, noting that this also applies for dentists.
Minister Adam said no agreement on a new basic salary for both doctors and dentists was reached during the meeting and the subject is still under discussion. He added that information will be made public once the final decision has been made.
"Due to the nature of the work done by doctors and dentists and also on the amount of time it takes to be trained for such professions, we have agreed that the salary is too low as entry point for a graduate doctor in relation to the resources and time invested in them and there is a need to up the entry point salary," Minister Adam said.  
According to Minister Adam, the salary entry point for a graduate doctor is R15,600 plus R4000 housing allowance. Other dues include on call allowances, odd hours allowances, retention allowances among others.