'Raised Salt Painting' activity seeks to improve children's mental health & wellbeing
14-September-2018
In an effort to promote the mental health and wellbeing of children with disabilities in Seychelles, and to engage with them more in a healthy, fun and creative manner, The Baobab Association in collaboration with The Meraki Foundation, held a fun and amusing 'Raised Salt Painting' activity on Saturday September 8 at the School for the Exceptional Child.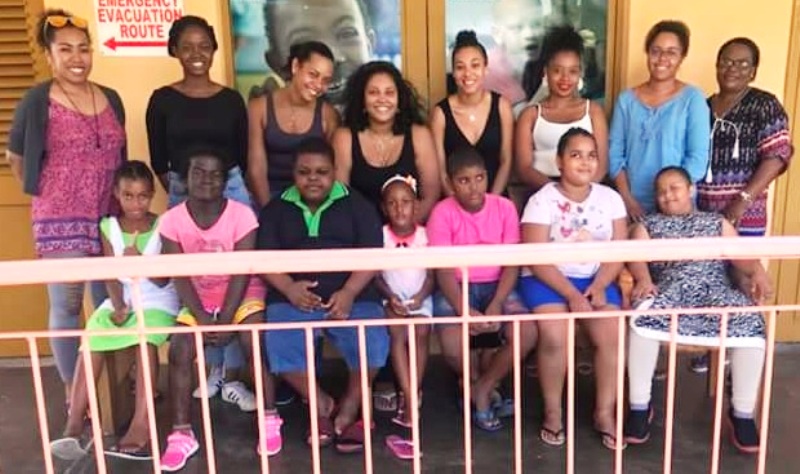 Both organisations are non-government bodies; The Baobab Association focuses on raising awareness on mental health and wellbeing locally; The Meraki Foundation aims to support artistic projects and events that have positive social impact on communities in Seychelles.
Saturday's event saw the participation of the organising committee, about 10 children with disabilities and their five teachers who accompanied them throughout the morning's activities. Below, the chairperson of The Baobab Association, Bryna Felix, shares details of the activity and its objectives.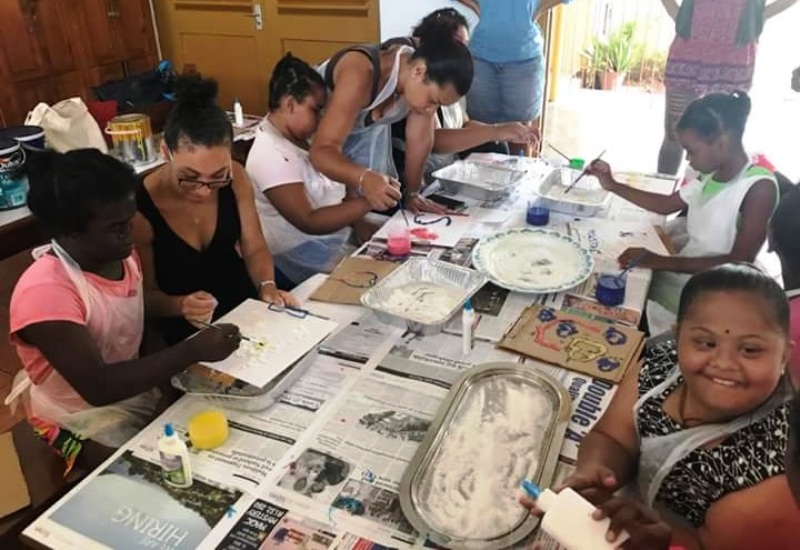 Raising Salt Painting is a playful and colourful art activity which enthuses happiness within children and gives them a sense of accomplishment through the use of art.
The main objectives of this activity include the use of art to empower children and to enhance their mental health and wellbeing; to create happiness within the children; and to create an inclusive environment. Through such an event, children become more aware of the therapeutic use of arts.
Using a number of different materials, glue designs or pictures (e.g. rainbows, hearts, nature scenes, squiggles, scribbles, faces) are squeezed onto card stock; salt is added to the glue drawing using a baking dish or tray to help contain the salt; salt is sprinkled until the glue is thoroughly covered and then tipped to let excess salt fall away; a paintbrush is dipped into liquid watercolour paint and the salt-covered glue lines are gently touched; children will be able to watch the paint 'magically' travel in both directions; thorough drying takes place over a day or two; once dry, the new artwork can then be displayed.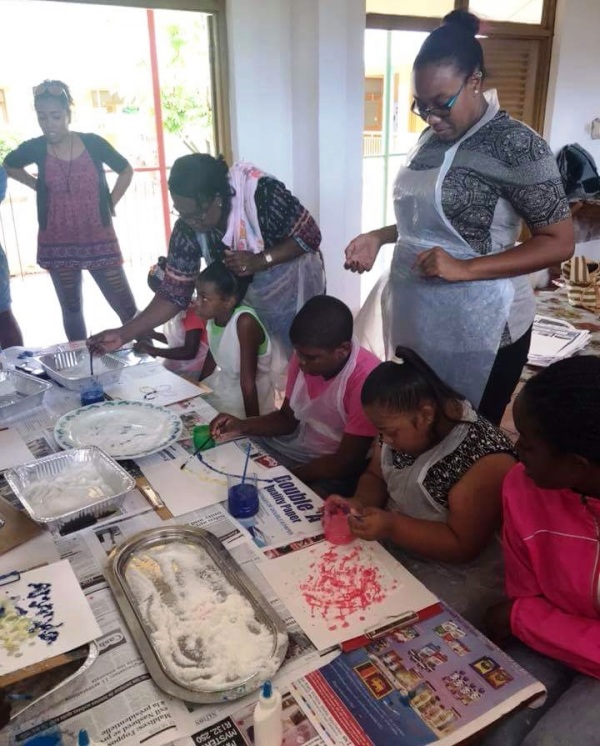 "It was a great experience; the children and all those involved enjoyed it. The children were happy, they laughed and looked forward to painting the next picture. The school appreciated the gesture, and we hope to do more of these activities in Seychelles," said Ms Felix.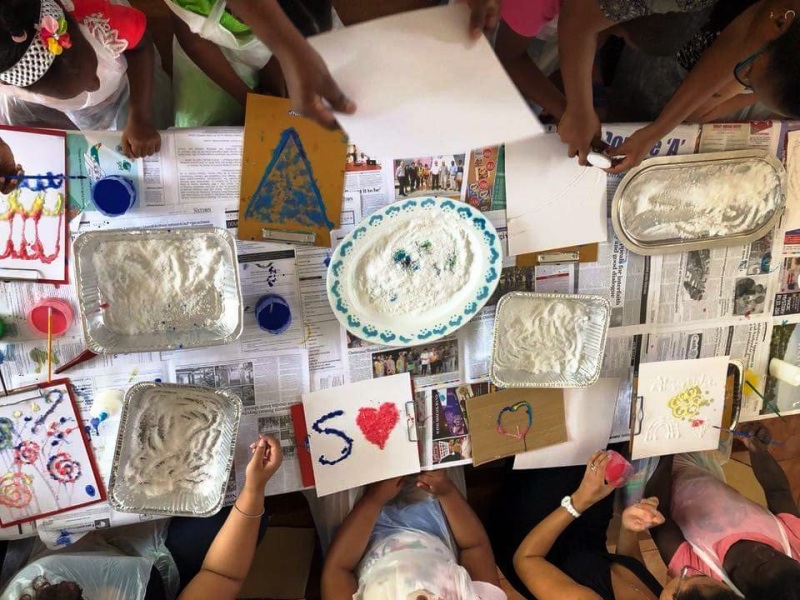 Photo credits: The Baobab Association & The Meraki Foundation