President Faure meets Seychellois students in China
11-September-2018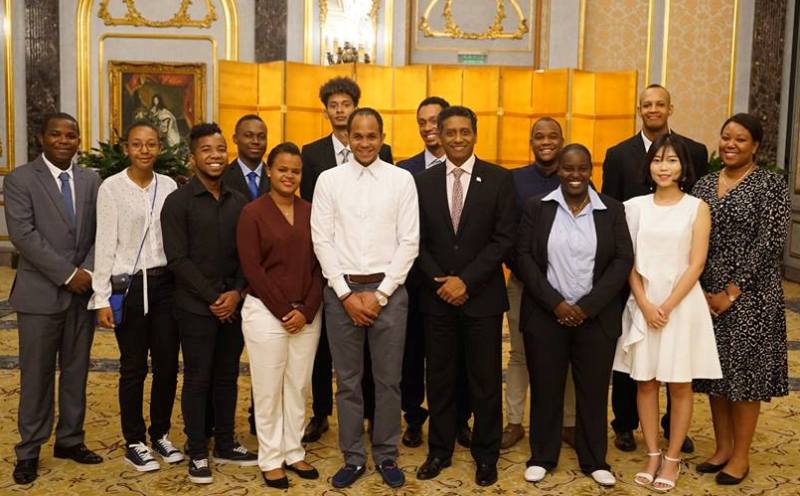 During his recent visit to China where he attended the FOCAAC meeting, President Faure also took the opportunity to meet with a group of Seychellois students studying in China.
China has provided scholarships to Seychellois students in all sectors of the economy. There are currently 43 Seychellois students studying in China.
On his Facebook page, President Faure had the following to say:
"One of the highlights of my trip to Beijing last week was having the chance to meet young Seychellois studying in China. I was so inspired by their hard work".
The accompanying photo show President Faure in a souvenir photograph with some of the Seychellois students in China.