Praslin and La Digue heritage award launched
11-May-2012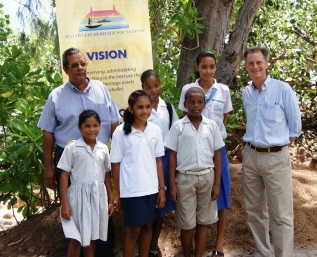 The official launch took place at Raffles Praslin in the presence of the Seychelles Heritage Foundation's chief executive Patrick Nanty and the hotel's general manager Simon Hirst.
This award is part of the Praslin heritage route that was launched exactly one year ago. It aims at actively involving schools and the local community to take part in the conservation of the Seychelles cultural heritage through annual research projects.
The theme chosen for the 2012-2013 award is Travay dir pour prezerv nou leritaz.
It will encourage school children to research various cultural topics including heritage sites, traditional dances, traditional fishing, culinary heritage and traditional crafts.
The event was attended by students and teachers from schools of both islands.
Mr Nanty thanked Raffles Praslin for supporting this initiative and encouraging young school children to become more involved in and more aware of the importance of conserving and promoting the cultural heritage.
He said by supporting this project they are helping the children to also play their part in developing our heritage and cultural tourism industry.
Mr Hirst said it is vital for us to take part in this significant project because every country needs to preserve its own cultural heritage.
"To sustain this growing economy, we will need to work with young students that have the potential to continually develop new ways and ideas to protect their cultural values", he added.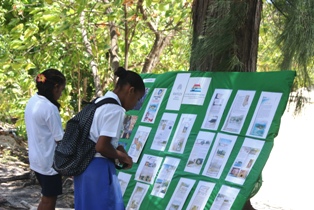 As part of the ceremony, guests got the opportunity to view an exhibition set up by the Heritage Foundation team.