International Nurses Day-Minister urges nurses to promote evidence based practice
12-May-2012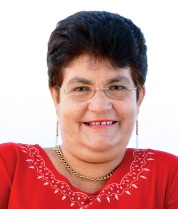 The full text of Minister Larue's message reads:
"I am honoured to help mark the International Nurses Day and to celebrate the people who are part of the backbone of our health system.
"Nursing has been a profession with high standards and a strong sense of public service for many years. There are a few Seychellois whose lives have not been touched by the care and reassurance that nurses provide, every hour of the day, every day of the year.
"There are almost 490 nurses currently practising in this country, out of which 447 work for the Ministry of Health. You are a massive resource which the Government and people of Seychelles intend to safeguard and strengthen.
"As a result of the pressures on the workforce of our Medical team especially in the community and the drive to meet patient demand for more convenient health care, you as nurses are already making a much greater contribution towards maintaining the health of individuals, families and society in general.
"I recognise the problem of staff shortage and the challenges you face as you focus on delivering safe, quality care. Many nurses are looking at returning to the profession after several years in other roles. This goes some way at lessening the shortage of nurses. However, improving the health service with greater numbers of more widely qualified nurses is not the whole answer. There is a need for more people, who are prepared to go above and beyond the call of duty, who will find more innovative ways to work with financial constraints, help each other with heavy workloads and look for ways to perform the job more effectively.
"The theme for the International Nurses Day this year calls on nurses to 'Close the gap: from evidence to action.' Nursing as a discipline is expected to incorporate the best sound evidence of patient care with the clear purpose of improving that care.
"Will evidence based practice make nursing practice more perfect? To better understand, you must establish what this approach means to nursing and what benefits occur when it is put in practice.
"Today's nurses are reaching new levels of competence as the demand for more complex nursing care increases. You may feel that you are too busy to take part in evidenced nursing activities and simply cannot bother to question whether common practice is best practice. The reality is that the habits of practice rather than those informed by best evidence still persistently get in the way of helping you achieve your goals.
"You probably do not always recognise good practice when it happens but all nurses surely know when she or he is practising well. You are aware that what you do can and does make a difference, that ignorance sometimes cost lives and that you just want to do the best job you can to make a difference. Numerous opportunities exist for you to question current practices and use evidence to make care more effective.
"As nurses and midwives, you want to save lives, ease suffering, provide physical, emotional and spiritual comfort, improve health, prevent disease and injury; and promote healthier lifestyles. If you are excited about what you see as a result of implementing evidence, you will generate more interest and may be more open to continued change.

The use of evidence in your interventions should improve care and patient satisfaction, result in better patient outcomes, increase your confidence in decision making, keep your practice current and relevant and most importantly, contribute to the science of nursing.
"I have no doubt that the majority of nurses have a positive attitude to evidence based practice. I would urge you all to remain active in promoting evidence based practice, make use of all forms of practice knowledge and different approaches, and focus on the changing competences and attitudes to translate the evidence to practice for better health outcomes.
"I wish you all a Happy Nurses Day."