'Boney M' lead singer Liz Mitchell visits Seychelles
12-May-2012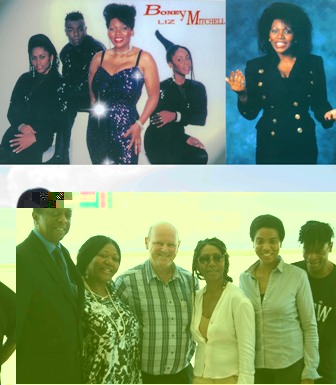 Mitchell and her four group members, who now perform under the label of 'Boney M', arrived in Seychelles after staging a concert in the South Korean capital Seoul.
Tourism and Culture Minister Alain St Ange, along with Seychelles Tourism Board (STB) chief executive Elsia Grandcourt, personally welcomed the group to Seychelles on their arrival at the Seychelles International Airport.
A keen follower of the 60s and 70s legends, Minister St Ange paid tribute to Boney M's lead singer and said: "I am honoured to welcome a group which was hugely popular during the disco era of the late 1970s, and whose songs like 'By the Rivers of Babylon', 'Daddy Cool', 'Brown Girl in the Ring', 'No Woman No Cry', 'Painter Man', 'Mary's Boy Child', 'Rasputin', 'Ma Baker', 'It's a Holiday' and 'Sunny' which combine Jamaican tunes with disco music, has had notable success internationally and in Seychelles".
Minister St Ange also held discussions with the group in regards to their involvement in the 2013 Carnaval International de Victoria which will again be held in Seychelles from February 8-10.
Lead singer Mitchell, who is almost in her 60s and still possesses a distinctive voice, said although the original line-up of 'Boney M' has changed over the years, her mission is to revive the lyrics and music of 'Boney M' for the audience.
It is the first time that the lead singer of 'Boney M' and her group members come to Seychelles.
She compared the Seychelles islands to those of the Caribbean and said she is impressed with the ''beauty of the Islands and the diversity of its people''.
The 'Boney M' group spent two nights in Seychelles. On their departure at the international airport they said they are ''looking forward to be invited back to Seychelles and this time on a much longer visit".