Preparations in top gear for arrival of fibre-optic submarine cable-VP Faure inaugurates cable landing station
18-May-2012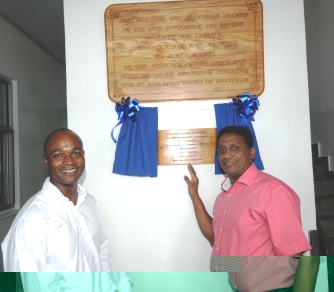 Vice-President Danny Faure unveiled a plaque to mark the opening of the station, which is part of the preparations for the arrival of the Seychelles East Africa System – the fibre-optic submarine cable connecting Seychelles and Dar es Salaam.
Present at yesterday's ceremony, which coincided with the World Telecommunications Day, was information communication technology principal secretary Benjamin Choppy, who is also the chairman of the Seychelles Cable Systems (SCS).
Also there were other members of the SCS including Cable & Wireless chief executive Charles Hammond and Airtel Seychelles managing director Tsiresy Randriamampionona.
Jacky Melro, technical consultant from Axiom – a firm that specialises in submarine fibre-optic cable – was also present. Staff of the department of information communication technology (DICT) and the two local telecommunications firms also attended the event.
Mr Randriamampionona said the landing station is the place where physically the cable will be shared by the local operators.
He said he is satisfied with the station and the works are progressing remarkably.
"The cable will arrive here before the end of this month and it will take about a month to have it in full operation as its power needs to be tested first.
"With the arrival of the submarine cable consumers will have excellent internet connections and more services will follow from the local operators as well as good services and competitive prices," Mr Randriamampionona said.
Mr Hammond said more than a century ago through a grant from the British government, Cable & Wireless initiated the information and telecommunications technology in Seychelles.
"Back then, the cable ship named 'Scotia' enabled the connection of Seychelles to Tanzania through the telegraph cable," he said, adding that in a few days the cable ship Ile de Sein will connect us again to Tanzania but this time through fibre-optic submarine cable.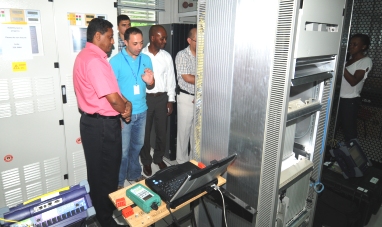 After the inauguration, all guests went on a guided tour of the station as Mr Melro explained the testing procedures and work which are in progress.