FetAfrik 2012 launched
26-May-2012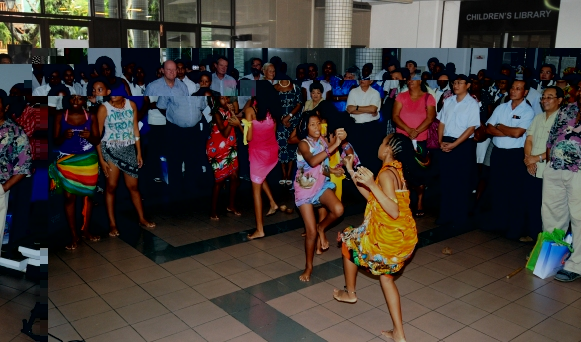 It was officially launched yesterday by the Tourism and Culture Minister Alain St Ange, at the National Cultural Centre in the presence of the principal secretary for culture Benjamine Rose.
Also there were members of the diplomatic corps with Chinese ambassador Shi Zhongjun addressing the audience.
Other senior officials from the ministry were there as well as friends from Swaziland, Rodrigues and Mauritius.
The launch coincided with Africa Day which is celebrated on May 25.
Mr St Ange said FetAfrik allows our country to proudly express its African heritage and its Creole culture through distinctive, vibrant and flamboyant activities.
"This multi-artistic festival, which is largely the brainchild of the African Friendship Association, offers the opportunity for us to take part and appreciate the jovial nature of the African spirit."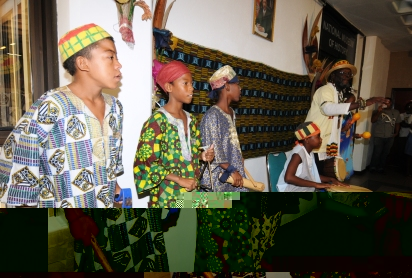 He said through our displays and festivities "we will reminisce about Africa's past struggles, heroics and legends, and we will honour our forefathers, the likes of Pompée and Castor whose deeds in the era of slavery, the Seychellois people have since then, immortalised.'
He said FetAfrik is truly a time to sing, talk, dance, reflect, question and rejoice not just among ourselves, but equally with our regional, as well as our continental friends as we aim to do so now as a symbol of African unity.
Mr Shi said Africa Day is a symbol of unity and cooperation between the African continent and China.
It carries the aspiration of African countries and people to seek development and prosperity, he added.
"As a friend of Africa, China is ready to work with African countries towards that goal," he said.
This was followed by several poem recitals by local poet Tony Joubert (Raspyek) with his poem 'I am'. There were also two other poets from Rodrigues who presented their works – Jean Danoel Jolicoeur with a poem entitled : Lorizin and Stelio Pierre Louis with Rasin.
Local artist Archille Luc played a piece of music on the piano Grann Ter as well as accompanied a group of Plaisance secondary school students with a drumming demonstration.
Guests were then able to view an exhibition which explored several topics such as the China-Africa Cooperation, Builders of Kreol heritage, Nou rasin lanmizik and Regional integration strategies.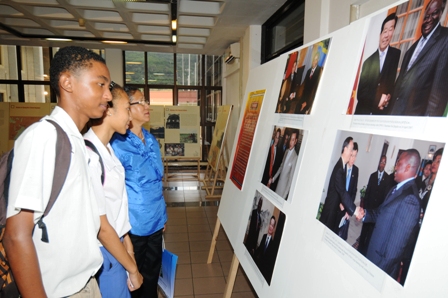 Other activities on yesterday's programme were an interactive exchange in the ex-National Assembly Hall entitled: Dyalog anba pye lapo; the Lavwa Sesel show at the centre and launch of the Seychelles Poetry Network guided tour and inspiration session at the Botanical Gardens, Mont Fleuri.
The FetAfrik will come to an end today with an Africa Night at the Upgrade nightclub.