Seychelles remembers former ambassador Giovinella Gonthier
31-May-2012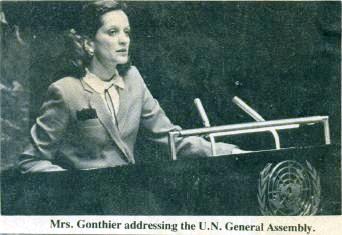 Ambassador Gonthier is remembered as an exemplary woman, well ahead of her time, who served as the Seychelles Permanent Representative to the United Nations from 1979 to 1987.
The Harvard educated ambassador and former teacher of the Seychelles College also served as the Seychelles ambassador to the United States from the presentation of her credentials to President Ronald Reagan in1983 till 1987 when she resigned from her diplomatic career.
The Ministry of Foreign Affairs remains deeply grateful to ambassador Gonthier for her service and many accomplishments achieved on behalf of her country.