Siba brings together children from homes to mark their day
09-June-2012
The special party was hosted by the Seychelles International Business Authority (Siba) and present were representatives of the Seychelles Children's Foundation.
Siba's chief executive Wendy Pierre said the event would not have been possible without the generous contributions from the offshore businesses.
Staff of Siba had organised a variety of activities for the children such as basketball, hoopla and face painting.
While most girls were eager to try out the makeup items in a special 'make-up corner' set up for the day, others were enjoying themselves on a well decorated stage, dancing to the latest beats.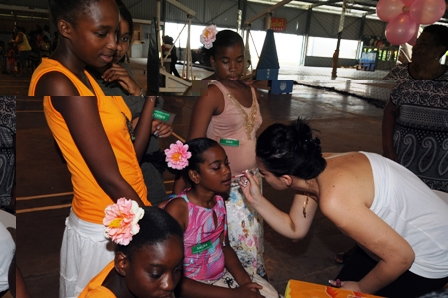 The young boys and girls, as well as those who were accompanying them, were later served with a variety of dishes for lunch.
M.B.