Seychelles' securities exchange in the offing
13-June-2012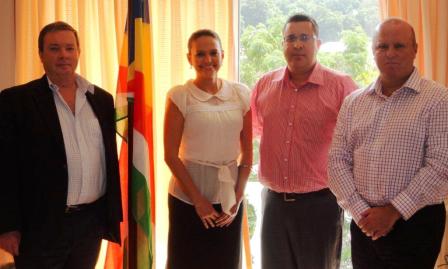 Trop-X will launch the initial equities boards of the new multi-asset, multi-currency securities exchange in the fourth quarter of this year.
These developments were announced after representatives of Constant Capital -- one of three initial members of Trop-X and operating from its new offices in Seychelles – met senior management of parastatals and private sector companies with the intention of discussing potential listings on the new Seychelles Securities Exchange.
They also met the Minister for Finance, Trade and Investment, Pierre Laporte.
Trop-X's application to operate a securities exchange in Seychelles was approved in January this year by the Seychelles International Business Authority (Siba), with certain conditions needing to be met prior to official licensure.
Constant Capital will be providing a full stock broking service, including share dealing, corporate advisory services and company research.
Along with assisting companies with their listing, it will act as the on-going listing sponsor.