Seychelles and Mauritius sign letters for joint management of Mascarene plateau
19-June-2012
They did so when President Michel received Dr Ramgoolam at State House where the two leaders also had a tête a tête and took part in a working session in the presence of Vice-President Danny Faure and a number of ministers from both countries.
They also witnessed the signing of memorandums of understanding on health and education by Mauritian Minister for Foreign Affairs, Regional Integration and International Trade, Dr Arvin Boolell and Seychelles Foreign Affairs Minister Jean-Paul Adam.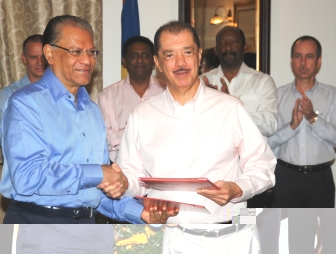 President Michel and Dr Ramgoolam talked about the strong ties and determination for even more cooperation between the two countries.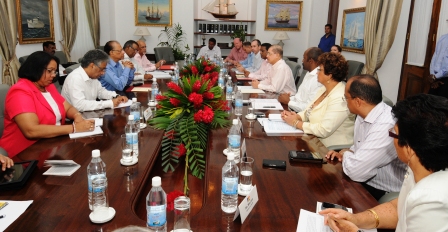 The two leaders also answered questions from the local media covering a number of topics before exchanging gifts.
Nation hopes to publish details about the State House events tomorrow.