First ever festival to boost health and wellbeing launched
19-June-2012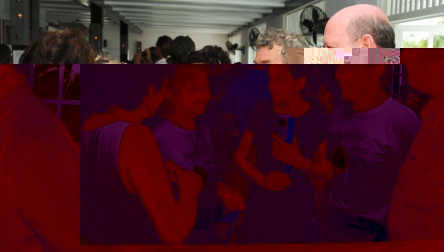 The official opening of the festival was held yesterday at The Station, Sans Souci and the activities will end on June 29.
The festival, which is set to be an annual event, is being organised by its director David Clarke and his wife Marsha and is being supported by the Seychelles Tourism Board.
A wide range of activities has been organised designed to boost personal health and wellbeing.
Locals and visitors will be able to enjoy free demonstrations, affordable workshops and specialised master classes in various therapies such as Tai Chi and Qigong, Yoga, Pilates, Aromatherapy and Meditation among others.
The activities will take place not only on Mahe but people on Praslin and La Digue will also have the chance to enjoy these therapies on their islands.
Present at the launch, the Minister for Tourism and Culture Alain St Ange congratulated Mr Clarke and his wife for such initiative and for bringing it to the Seychelles.
He said the festival is a step further to discover the country and that it is a good step for Seychelles in aspects such as environment and eco-tourism.
Mr St Ange added that there is a need to involve young people in the festival, which he described as something new and constructive.
Mr Clarke said there is a need to bring more awareness of the mind, body and spirit to the young generation, so that they can also enjoy the soothing and rejuvenating benefits the festival brings.