Aldabra in the spotlight at Rio+20
20-June-2012
In a Unesco-Intergovernmental Oceanographic Commission organised side meeting, entitled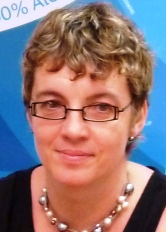 One Planet, One Ocean, Dr Fleischer-Dogley will address a panel of noted international marine conservationists and politicians, including the Australian Prime Minister Julia Gillard and Unesco director general Irina Bokova.
The meeting will focus on understanding the world's oceans, protecting marine resources and empowering people who rely on the ocean.
In her speech to the meeting, Dr Fleischer-Dogely intends to highlight the successful conservation and management of Aldabra and the lessons that other marine site managers can potentially learn from it.
"Thanks to the commitment shown by Seychelles, Aldabra is recognised around the world as the crown jewel of the Indian Ocean. Every Seychellois grows up with a sense of pride in Aldabra and a dream to one day visit the atoll," said Dr Frauke Fleischer-Dogley, ahead of her trip to the Rio conference, held in the Brazilian city from June 20 (today) to 22.
The invitation to SIF to feature Aldabra in the discussion is testament to the thirty years of protection that the site has enjoyed. Aldabra is the only mid-ocean World Heritage Site in the African region and provides a unique platform for conservation and research.
SIF also manages Seychelles' second World Heritage Site, the Vallée de Mai, and it is tourist visits to the Praslin site that fund the research and conservation work on Aldabra.
"The model of using funds generated by one World Heritage Site to support the work conducted there and at another site has enabled us to improve the research and management of Aldabra.

Everybody in Seychelles can be proud that Aldabra is being showcased like this, especially the people of Praslin, whose support for the Vallée de Mai is key to Aldabra's success," said Dr Fleischer-Dogley.
The One Planet, One Ocean meeting will be taking place in the Riocentro Convention Centre, the same venue as the rest of the Rio+20 meetings.
Officially titled the UN Conference on Sustainable Development, Rio+20 is the first Earth summit in 20 years. After Stockholm in 1972 and Rio in 1992, it is the third and biggest in a series of landmark global gatherings that aims to find a balance between economic growth and environmental protection.
In the past 20 years, the world's environment has continued to deteriorate. According to the most recent Living Planet report, global demand for natural resources has doubled since 1996 and is now 50% higher than the regenerative capacity of the planet, while carbon emissions have increased 40% and biodiversity loss is accelerating.