New body to help young people acquire life skills
25-June-2012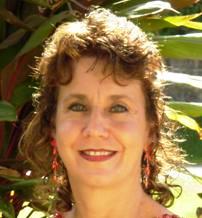 Business people who would like to contribute to the Seychelles economy and lend JAS a helping hand are also being urged to contact the JA executive director for more details (see contact details at end of article).
JAS, a newly registered non-governmental organisation, is part of the world's largest organisation that has been in existence since 1919. Junior Achievement is dedicated to educating young people about life skills, work readiness, entrepreneurship and financial literacy, through hands-on programmes.
JA programmes have helped hundreds of thousands of young people around the world, by preparing them for the real world and showing them how to generate wealth, effectively manage it, how to create jobs which make their communities more robust and how to put these lessons into action and learn the values of contributing to their communities and adding extra cash to their household income every month, which is an added bonus.
They learn about the business world and acquire the knowledge and skills they need to succeed in applying entrepreneurial thinking to the workplace.
"JAS gives you the tools to help you teach young people about money management and how business works and provides hands-on experiences that prepare young people to successfully compete in the workforce," says its executive director Liz Englert.
JAS' unique approach is fun and allows volunteers from the community to deliver JA's curriculum while sharing their experiences with young people.
"Embodying the heart of JA, our classroom volunteers transform the key concepts of our lessons into a message that inspires and empowers students to believe in themselves, how to work as a team in the community and shows them they can make a difference in the world. Training will be provided to all volunteers," adds Ms Englert.
She says the Ministry of Education has agreed to come on board as a partner, to enhance the education system and deliver special programmes to the students, to add to their willingness to be at school and to enjoy learning. Once the students get the feel of the JA programmes, they will realise that going to school could be fun and beneficial for them.
"All the youth nowadays, want to have a better life and contribute to their household economy. They must be very serious and plan to follow the programmes to the end. The programmes are short, very interesting and fun to learn. They will see how they can learn to start their own little businesses and have some cash at the end of every month to add to their household income.
They will also learn how to plan ahead, save money and the benefit they get by placing their money in the bank rather than spend it all on unnecessary materials only because their friends have them. We are working on a way to provide micro-finance to the small businesses they create whereby business owners can benefit as well if they come on board," says Ms Englert.
All those young people wishing to take part can contact the local JA office on the details given at the end of the article.
"The future is in our hands and we all need to work harder for our family and our country.
Everybody willing to assist should come forward and lend a helping hand. No one would like to see our next generation fall deep into the social ills, so we must act now. Tomorrow may be too late," says Ms Englert.
"Time is of essence, so let us get started and join hands to place those youth in needed employment and get them off the negative influences that are ravaging our country!
"To all parents out there, let us seriously consider the social ills and negative influences that are engulfing our small nation. It takes care and dedication from all of us. Let us come together and lend a helping hand to give our children a brighter tomorrow."

Contact details:
Liz Englert
Executive Director
JA Seychelles
Upper Green Estate, Au Cap,
P.O. Box 2066, Anse Aux Pins,
Mahé, Seychelles
Mobile: 2537061
Email: This email address is being protected from spambots. You need JavaScript enabled to view it.
www.jainafrica.org or www.ja.org
skype: lizenglert