Photo exhibition -Seychelles through the eyes of Chinese photographers
26-June-2012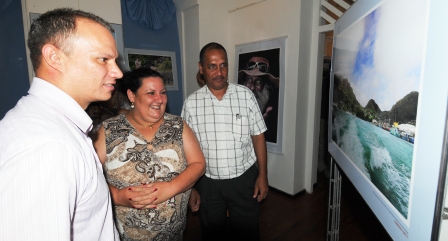 Guests viewing the exhibition after its official opening on Friday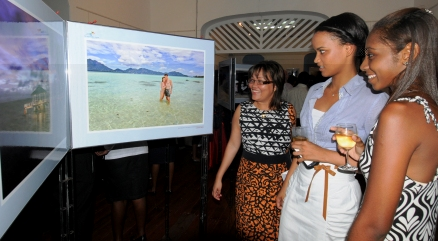 The exhibition is open to the public at La Bastille, Union Vale, daily from 8.30am to 4pm.
It will remain open until July 13, 2012.
The photographers from Shanxi Province in western China visited Seychelles in October last year, in order to shoot photographs for an exhibition at the embassy of the Republic of Seychelles in Beijing, which was held during the Seychelles Week in China, in April this year.
The exhibition comprises sixty photographs depicting scenic views of Seychelles, the people, including the flora and fauna.
It was officially opened last Friday by the Minister for Tourism and Culture, Alain St Ange.
At the ceremony, the vice-chairperson of the Shanxi Photographers Association, Gao Zongcheng, also presented an album with these photographs to Minister St Ange.
The album contains a foreword written by Philippe Le Gall, Seychelles ambassador in China, who has also facilitated this exhibition in collaboration with the Ministry of Tourism and Culture, Seychelles, and also the Chinese Culture Promotion Association of Shanxi Province, China.