Local hip hop dancer hones skills at Dubai workshop
30-June-2012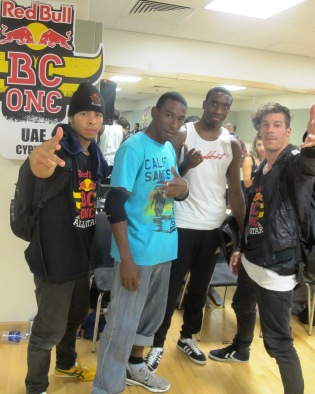 Darrell in one of his acts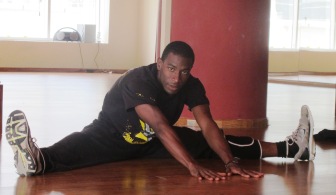 "The winner of this will go on to dance in Rio de Janeiro, Brazil," he said, noting he was in Dubai as a guest and could not join as a competitor since the event was for Dubai selections.
According to Darrell the activity, sponsored by Red Bull and the National Arts Council, "was great fun".
"I was able to meet previous competition winners Cico, Lil G and Lamion who helped me immensely with cleaning up some of my techniques," he said.
He also took part in a freestyle demonstration using high level techniques which other dancers appreciated.
"In fact, after the workshop, I gathered a group of dancers and showed them some of my techniques. I think the guys over at Red Bull BC one taught me a few things and they also took some material from me, so it's all good."
Darrell and his crew will be hosting mini workshops every Monday, Wednesday, Friday and Saturday at 3pm at the Children's Playground and the School of Dance and is asking anyone interested to take part to get in touch with him.
Darrell says Joker crew is also planning to put together a hip hop national team to take part in the Battle of the Year which will be hosted in November in France.
For more information regarding the workshops, call Darrell on 2581839 or 2500201.
R.B.