Up-Close …. with Marie-France Watson-The lady behind POTPOURRI
10-July-2012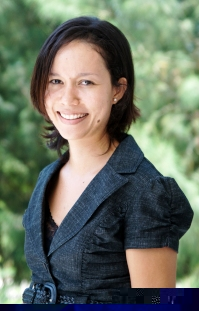 I had seen POTPOURRI around since some time and got interested in some of the articles on health, beauty and fashion. One thing everyone is in agreement with, is that the monthly magazine has been getting better and better and many look forward to its following issue.
I got acquainted with Marie-France Watson during a recent working mission to Abu Dhabi to cover the re-training programme of Air Seychelles staff at the Etihad Training Academy.
Obviously we were both covering the airline re-training programme for pilots, engineers and cabin crew for our respective publications. But the rapport got friendlier when Marie-France told me she had been a classmate of my daughter, Isabelle, and studied English literature together at Advanced level at the Seychelles Polytechnic, before going different ways for university.
I decided there and then to interview her for Nation's "Up-Close" page, and she agreed, but urged me to hold on for a few weeks until the 12th issue is out.
In the meantime, she was selected by the Seychelles Tourism Board (STB), the organiser of the 2012 Miss Seychelles … Another World beauty pageant, to sit on the panel of six judges.
The pageant was held at the Le Meridien Barbarons hotel and won by Sherlyn Furneau, a decision which won unanimous acclaim.
Marie-France (née Mein) calls POTPOURRI the product of a series of circumstances.
Contrary to popular belief, the magazine has nothing to do with her husband, Nick Watson, a former journalist of Nation.
I myself has been to the POTPOURRI offices at Providence several times and never encountered Nick there.
After returning home in 2002 with her BSC in economics, she worked for a while in the Department of Public Administration as public relations manager. She later obtained a transfer to the Ministry of Foreign Affairs, where she rose in the ranks to become second secretary. In 2009, she joined the private sector.
Marie-France recalls that she was working for Paradise Promotions, a company producing an advertising leaflet, when she got the idea to go ahead and try producing a magazine.
Her partner in the venture was Ineke Camille, who was equally enthusiastic. Together, they bought Paradise Promotions and POTPOURRI was born under new management.
Today, Marie-France is proud that the magazine has 100% local content. Though the focus is on Seychelles, the geographical boundary also includes Seychellois residing abroad.
"The growth of POTPOURRI is visible daily, with an increasing number of people coming forward and wanting to contribute some item or photograph," she says.
There are only three full-time staff including herself as chief editor, one free-lance photographer, one part-time office administrator and a team of ten regular contributors.
They include seasoned lawyer Bernard Georges, who offers advice on just about any topic under the tropical sun -- from property rights to adoption of a baby.
The magazine is printed in Dubai. Marie-France explains why: "We have set our sights on a certain quality and the locally printed material is not sufficiently good for us. In Dubai, we get our publication printed quicker and we're also happy with the product quality and delivery."
How big is the circulation? Marie-France would not tell, adding that is a "commercial secret". In any case, she says, the business side of the venture is the prerogative of her partner, Ineke, who is responsible for sales and marketing.
The anniversary edition of POTPOURRI features, among other interesting topics, the 2012 Miss Seychelles … Another World pageant. Also featured in this issue are the 66 Air Seychelles men and women getting ready for action on the newly acquired Airbus, painted in the airline's livery, which arrived last week.
There is particular attention to Francesca Moonsawmy, head of Crew Support and Delivery.
Marie-France grew up at Forêt Noire, the only daughter of Aline Rideau, a retired nurse, and Michel Mein, who passed away ten years ago, sadly the same year that the daughter was returning home from university studies abroad.
She has a brother, Steven Rideau-Mein, a well known tennis player, who is eight years her senior.

Marie-France got married to Nick Watson in the USA, after furthering her studies there. Nick is half Seychellois, his mum being Annick Adam.
The couple have a three-year-old son, Reece.
By John Lablache