Miss Deaf Seychelles finds world pageant "an amazing experience"
19-July-2012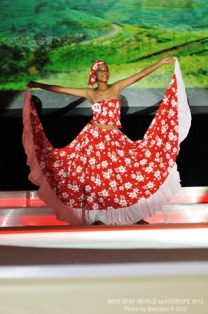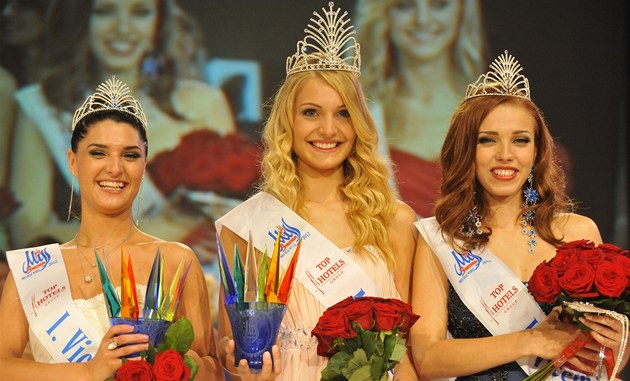 Miss Desir returned home at the weekend after taking part in this year's pageant which took place on July 7 at the Top Hotels in Prague, the Czech Republic's capital.
Karin Keuter from Germany was crowned Miss Deaf World 2012. The 1st princess is Maria Sakvarelashvili from Georgia while the 2nd princess is Mariana Laceviuková from Ukraine.

Speaking soon after her return Monica said: "I knew that competition in this pageant was going to be tough because it is on a much higher level than the Miss Deaf Africa but I gave the best of myself."
Forty-eight beautiful girls took part in the pageant and Monica admitted that trying to compete with them and winning was a tall order.
"But I am proud that my performance of the sega dance was very much appreciated and I left Prague knowing that all the contestants know a little bit of our sega," Monica said.
She added that memories of the event she is going to cherish her whole life.
Monica said all the contestants received several gifts like designer clothes and jewelry and also very expensive crystal glass wares.
"My visit to Prague will also remain a memorable one. It is the most beautiful place I have ever been to," said Monica.
Monica also made a lot of friends and among them her best is Nosipho Zwane, Miss Deaf Swaziland.
Monica said she wished all the winners the best of luck and hope they use their titles to advance the cause of deaf people around the world.
Monica takes the opportunity to express her heartfelt thanks to all her sponsors and supporters and all those good people who believe in the potentials and abilities of people with hearing impairment.