NCC to celebrate grandparenting with photo competition
21-July-2012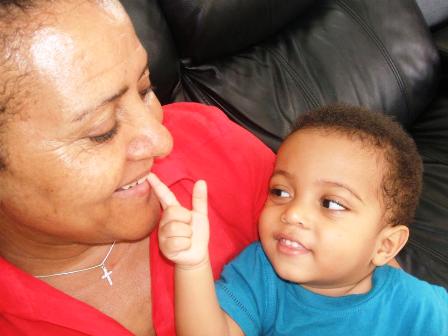 The purpose is to honor grandparents, to give them an opportunity to show love and caring for their children, and to help children become aware of strength, information, and guidance older people can offer.
The competition will also give children an opportunity to show their appreciation and love for their grandparents (or other significant older people in their lives), as well as encourage and support long-term, mutually-supportive, caring intergenerational relationships.
The best photos depicting the bonds between grandparent and grandchild will be selected for an exhibition in September this year.
Participants will have the chance to win some interesting prizes . The star prize winner will take home R5,000. Selected photographs will also be printed in a special book for grandparents

Send in your best snapshot of special moments which depict love, intimacy, laughter and kinships whenever family members are socialising, playing or working together. The choice is yours. The older person/people should be the focus of your photo, and they will hopefully be smiling! Be sure to include a creative caption and a suitable description for the photo.
Any Seychelles resident can enter!
We welcome entries from photographers of all ages.
Deadline for entry is August 31, 2012.
Employees of NCC, and their immediate family members are not eligible to take part .
Interested persons will find full details of the competition rules on the application form.