Seychelles' beauty queen begins Miss World 2012 journey with excitement
21-July-2012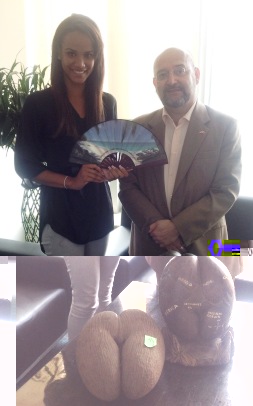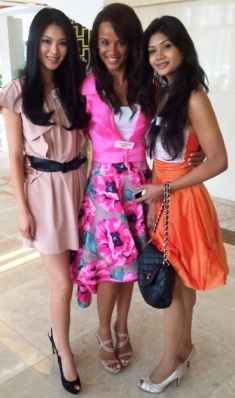 Seychelles' reigning beauty queen left the country for Miss World 2012 on Monday July 16, just two days after she had returned from a trip from Italy.
Ms Furneau reached the Miss World 2012 destination just as other contestants were arriving with only a few others expected to arrive the following days.
Upon her arrival, she was presented with 150 Seychelles fans from Seychelles Ambassador to China, Philippe Le Gall, to give away as gifts to other Miss World 2012 contestants.
Ms Furneau, who is being chaperoned by Francesca from Italy while being part of the Miss World 2012 beauty contest, has described her experience as indeed being extremely nice and amazing.
"Francesca is taking care of eight of us who are in the same block of rooms. My roommate, Sumudu, is from Sri Lanka. She's a lovely and calm girl," said an excited Ms Furneau.
"Since my arrival, I've been enjoying the experience and getting to know the other girls from all parts of the world," she explained.
Organisers of the Miss World 2012 have already begun involving the contestants in various activities to get them ready for the big day, added Ms Furneau.
"On Thursday I performed our traditional dance and it went well for me. They were very impressed with the rhythm of the sega dance and the swaying of the hips," she said.
Yesterday, the contestants were busy making their introduction video followed by rehearsals in the afternoon.