Stakeholders get new skills to fight invasive species
23-July-2012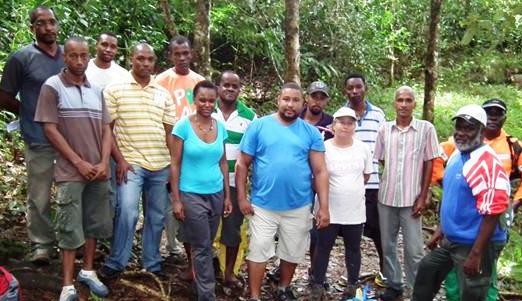 The success of management programmes depends on several factors: target species, target site, finance, manpower, duration but above all a good strategy and commitment to deal with the invasive creepers.
Raising awareness and educating the public should become one of the priorities to enhance the success of management programmes. In addition, effective management methods are needed for several invasive species. Awareness raising and training programmes are thus important elements in the management of invasive alien creepers.
It was in this context that the Terrestrial Restoration Action Society of Seychelles (Trass) conducted a training session recently at Casse Dent in the suppression of invasive creepers for a group of concerned stakeholders.
The purpose of the field trip was to provide training on ways to control or eliminate creepers; raise awareness about creepers and their impacts; inform delegates of the trials on the management of invasive alien creepers conducted by Trass under the Global Environment Facility United Nations Development Programme GOS project 'Sustainable Land Management' and most importantly for participants to have the opportunity to demonstrate some practical methods to control invasive creepers.
The objective was achieved by: showing the participants one of the trial sites where the Philodendron hederaceum has invaded part of the National Park at Casse Dent; explaining the issues related to this creeper and other targeted creepers; explaining the trials conducted by Trass; and by performing both the physical and chemical trials for participants to better understand how the treatment of creepers is done.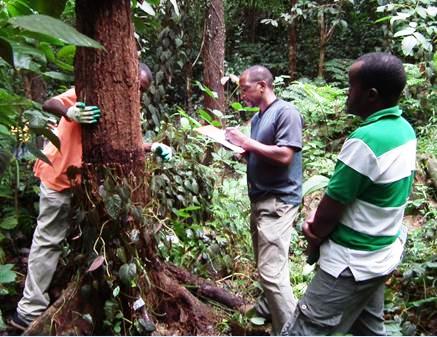 The training, which was led by Trass project manager Dr Elvina Henriette with the support of a herbicide specialist Marcel Mirabeau, was well attended by a dozen participants coming from different organizations -- Seychelles National Park Authority and Forestry, Seychelles Agricultural Agency including the Plant Protection Unit, Top Clean, Plant Conservation Action group, Sustainability 4 Seychelles (S4S), School of Agriculture and Trass members.
The event was also captured on film which will constitute part of a Trass documentary on land degradation.
At the end of the training participants shared their experiences and how, what they had just learnt will help them in their work. The responses were very positive and encouraging.
The fight against invasive alien creepers remains a major challenge which requires a dedicated and collaborative effort over a long timeframe if the management programme is to succeed.
Contributed by Trass