Praslinois discover severe land degradation closer to home
30-July-2012
But why so early? one could ask. The reason will become apparent once they arrive at 'Fond Diable'.
The 15 delegates arrived on top of Fond Diable just in time to see the beautiful sunrise.
"What a wonderful sight and a good feeling!" expresses one of them.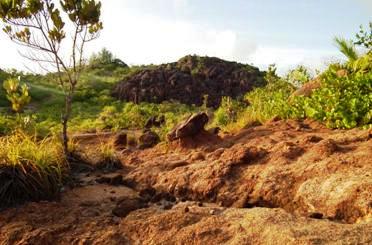 "Fond Diable is found at Baie Ste Anne and it has in the past suffered from forest fires which destroyed most of its natural vegetation. To date only small pockets of native plants exist," notes Victorin Laboudallon, chairman of the Terrestrial Restoration Action Society of Seychelles (Trass), as he briefs the onlookers about the purpose of this discovery trip.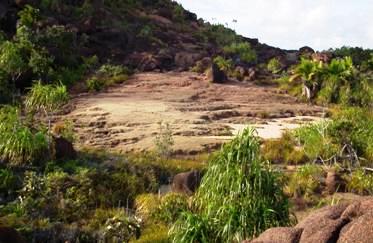 "Fond Diable looks like an extra-terrestrial landscape, on some distant planet. One could never imagine that such a landscape could exist in our beautiful tropical country. To me, Fond Diable is a beauty in disguise. The place is extraordinarily beautiful with huge boulders standing on the surface like statues, one of which moves with the slightest touch or a breeze. The land has been swept of most of its soil to its core (bare bedrock) leaving it barren. It feels like being in the Sahara desert." These were the thoughts of project manager, Dr Elvina Henriette.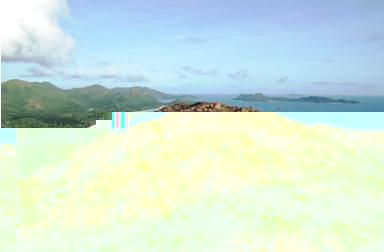 The discovery trip, named 'Dawn Safari', was organised by the Trass which aims to rehabilitate (replant) degraded lands, with funding received from the Global Environment Facility – Small Grant Project (GEF-SGP) carried out by the United Nations Development Programme (UNDP) under the Trass project named 'Replanting and enhancing community participation in rehabilitation of degraded forest lands: a demonstration project at Pt Chevalier, Praslin, Seychelles' in short 'Living with the Land/Viv avek Later'.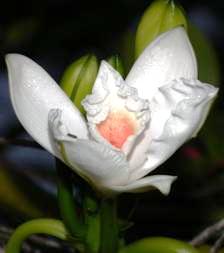 'Dawn Safari' is also part of Trass' conservation education and awareness programme (CEAP) where communities explore nature and gain an appreciation of their environment or discover different aspects of their immediate environment.
Due to the success of the first 'Dawn Safari' and due to popular demand for another trip, a second excursion was organised on July 8 with a dozen participants. This time Trass managed to capture the images on film which will form part of a documentary on Trass' activities on Praslin.
The documentary is planned to be aired on SBC on the Tree Planting Day in September 2012.
Delegates also contributed to the identification of plants found at Fond Diable whereby a list was compiled on site. Kapisen, Bwa gayak, Sekamonn, Lavannir maron and Bwa koulev were some of the plants noted. Mr Laboudallon explained that partial rehabilitation of Fond Diable is possible but this will have to be done in the vicinity of the small vegetation pockets. The surrounding area is severely degraded and damage irreversible.
By 7.30am the heat could be felt. In this open and barren landscape where there are very few tall trees and little shade in which to take refuge, one will quickly burn in the scorching sun. So as most of the population of Praslin was waking up, the enthusiasts descended Fond Diable from yet another memorable experience organised by Trass.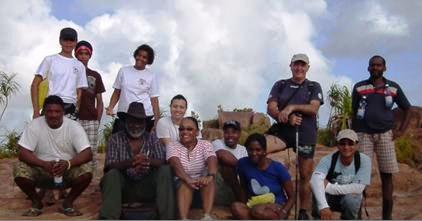 The 'Dawn Safari' was highly praised by community members and it was an effective way of promoting community awareness on the issues of land degradation.
Trass would like to thank all its esteemed supporters and all those who contribute to the success of its activities in the quest to rehabilitate degraded lands.
Contributed by Trass