XXX Olympic Games in London – July 27 to August 12-Colourful ceremony raises curtain on Games
30-July-2012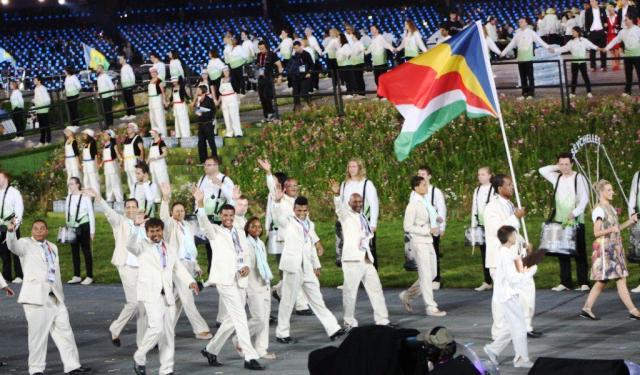 The Olympic flame was brought into the Olympic Stadium by football star David Beckham who had ferried it down the Thames in a speedboat. Beckham handed it over to British Olympic legend Sir Steve Redgrave, winner of gold at five consecutive Games. Redgrave ran up the stairs and into the stadium as taekwondo star Sarah Stevenson took the Olympic oath on behalf of the athletes, with boxing ref Mik Basi taking the officials' pledge.
Redgrave then handed the Olympic flame to a group of seven young athletes nominated by Redgrave and other British Olympians to carry the flame on a lap of honour around the stadium. They were met with a hug by their champions Redgrave, Holmes, Lynn Davies, Duncan Goodhew, Dame Mary Peters, Shirley Robertson and Daley Thompson before the flame was shared among seven torches carried by the youngsters.
They put their flames to petals which had been carried in with the individual teams. The 204 petals representing all of the nations competing in the Games were lit and rose upwards to form one blazing Olympic cauldron, which will remain lit throughout the Games.
Under the theme 'Isles of Wonder', the ceremony was in a way historical as it is the third time London hosts the world's biggest and most important sporting event. It is the only city to host the Games three times, while Athens has also held the Games three times but the 1906 "intermediary" games were not considered official.
Friday's opening ceremony reflected the key themes and priorities of the London 2012 Games, based on sport, inspiration, youth and urban transformation.
Praslinois judoka Dominic Dugasse was Seychelles' flag bearer during the colourful ceremony.
Text: Roland Duval in London
Photos: Roland Duval and Alain Alcindor