D'Arros Island to be declared nature reserve
31-July-2012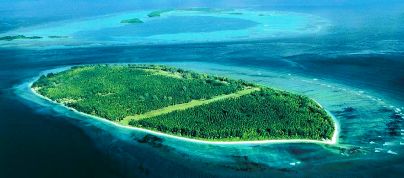 The Ministry of Land Use and Housing made this announcement yesterday in a press communiqué.
The island will be run by The Save Our Seas Foundation (SOSF) in collaboration with the Ministry of Environment and Energy.

It was the Seychelles government's wish and the new proprietors of D'Arros island – a local company affiliated to the SOSF – that the island becomes a nature reserve, says the communiqué.
With D'Arros island becoming a nature reserve, Seychelles has positioned itself as the champion of biodiversity protection as a much bigger percentage of the country's land mass has been dedicated to nature conservation.
The Ministry of Education is expected to organise visits to D'Arros island for school children who are members of environment clubs, groups and organisations.
Found in the Amirantes group, D'Arros island is situated 255km southwest of Mahe and some 45km west of Desroches. Together with the adjoining atoll of St Joseph, D'Arros forms part of a private estate with a lagoon of exceptional beauty. The island hosts a number of colonies of sea birds such as frigates, fairy terns, crested terns, tropic birds and lesser noddies. There is a small population of giant land tortoises and the island is often visited by sea turtles during the nesting season. The SOSF, a non-profit organization, was created in Switzerland and is committed to protecting our oceans by funding research, education, awareness and conservation projects focusing on the major threats to the marine environment.
The SOSF has grown to become a major player in the fight to save the world's oceans and the wealth of marine life they contain.
Since 2003, more than 150 projects in 42 countries have been sponsored and are producing ground-breaking results.
In Seychelles, the SOSF has worked with the Marine Conservation Society of Seychelles in the protection of sharks. It has agreed to protect the D'Arros island's natural beauty and work to help it regain its original biodiversity.
D'Arros island will be protected under the same standards applicable for all unique places in the world.
More details about D'Arros becoming a nature reserve will be given in a press conference today.