Parti Lepep mourns loss of staff member and activist
02-August-2012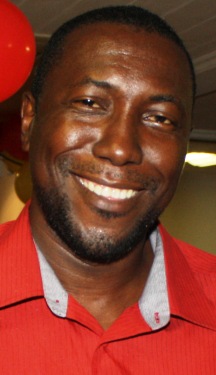 "Founder-Leader of the party, France Albert Rene, party President James Michel, secretary-general Danny Faure, chief executive Olsen Vidot, members of the Central Committee, district chairpersons and staff of the party secretariat would like to send their deepest sympathy to the wife, mother, children, relatives and friends of Jourdan Julie," says a communiqué from the party secretariat.
Mr Julie, who is characterised by his friendly, caring and supportive manner, joined the secretariat in 1994 as a youth worker and he later became liaison officer until his death. He has worked with all the districts, especially Bel Air, and was popular even in sports, as a member of the Koket team which used to provide entertainment at national and regional sports events.
"Mr Julie will be missed by the supporters of the party as he was a fervent member who never neglected any of his roles with the party. He has worked diligently and showed compassion in his work.
Mr Julie will also be missed by those who have tasted his food, as he had a passion for cooking," notes the communiqué.
His body will lie at the Padayachy's Funeral Parlour at the Good Shepherd's Church today from 11.30am followed by funeral at 2.30pm at the Saint Roch's Church, Bel Ombre.
His burial will take place at the Beau Vallon cemetery.