R8m housing project starts on La Digue
03-August-2012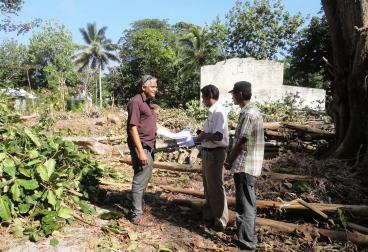 The project, which is being financed entirely by the Seychelles government, includes the construction of eight three-bedroom units.

A communiqué from the Ministry of Land Use and Housing (MLUH) said yesterday that preliminary work on the Football Field housing project started on July 19 by FURUI Construction Pty Ltd, the firm that has been awarded the project.
Land Use and Housing principal secretary Yves Choppy and project manager A. Crespo visited La Digue on Thursday last week to assess the contractor's mobilisation and site organisation.
According to the MLUH communique, Mr Choppy was satisfied with what he observed in terms of what has been done on site and the progress made so far at this very early stage of the project.
The communiqué adds that the project implementation unit of the MLUH will as usual retain the project management role.