Volleyball team display eco-friendliness
03-August-2012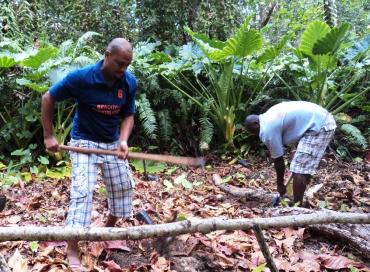 The team have said the aim of the activity is to help preserve the environment, especially the Veuve habitat and so far 400 trees have been planted altogether – 300 at the reserve and 100 at the Logan Hospital.
The tree planting activity has been going on for four years, except for last year when Seychelles hosted the 8th Indian Ocean Island Games.
Outsiders would like to thank activity organiser Jude Rose for his help as well as that of their main sponsor Benoiton Construction.
R. B.