Savings Bank declares interim dividends as more shares go on sale
10-August-2012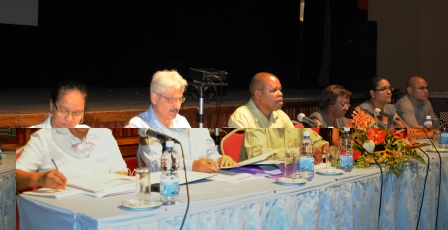 This was announced on Tuesday at the bank's first annual general meeting (AGM) since the Seychelles government last year offered 40% of its shareholdings, amounting to R24 million, to account holders at a face value of R100 per share.
The process between June and July 2011 saw 2,921 account holders purchase shares worth just over R14 million.
The government intends to sell the remaining R10 million at a later date, retaining only a 60% shareholding.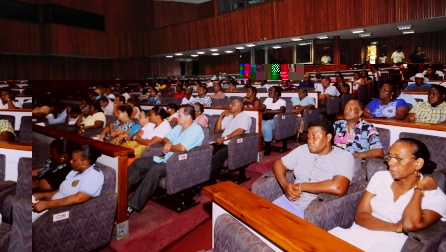 At the AGM held at the International Conference Centre on Tuesday, managing director Michael Benstrong said the Seychelles Savings Bank is prepared to compete with existing commercial banks in all activities, including the foreign currency portfolio, which he said is "very profitable".

The bank, which has three branches on Mahe – Victoria, Anse Aux Pins and Beau Vallon – as well as on Praslin and La Digue, has plans to install additional automated teller machines (ATM) in all those areas in addition to going into internet banking and even mobile banking.
It is for this reason, he said, that correspondent banking relationships have been established with the Société Générale of France and ABSA of South Africa to ease transactions, including money transfers abroad in US dollar, euro, pound sterling, Indian rupee and South African rand.
The bank has also become a direct member of the Society for Worldwide Interbank Financial Telecommunication (Swift), allowing it to send and receive funds telegraphically on a secured basis, both local and abroad.
Mr Benstrong said the bank made the highest ever operating profit before tax, standing at R16.5 million in 2011, compared to R6.37 million recorded in 2010.
Responding to questions about the "interim dividend" of 5%, Mr Benstrong said though this is not contained in the auditors' report, it was decided on the basis of profits for the first half of 2012, which stands at R7.2 million.
The loan portfolio increased to R410 million in 2011 from R305 million the previous year.
Mr Benstrong said the bank realises that the name "Savings Bank" suggests that it conducts banking activity which is restricted only to a particular clientèle.
To project the true nature of its commercial activity, a complete re-branding exercise is planned with a new name, change of logo and sign boards.