XXX Olympic Games in London-Lissa Labiche stops at 1.85m to finish 20th
10-August-2012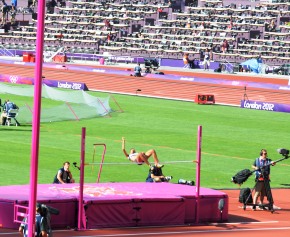 Competing in group B of the qualifiers, Labiche missed her personal best and national record of 1.88m set barely a month ago during the IAAF World Junior Athletics Championships in Barcelona, Spain and did not qualify for the finals.
The qualifying mark for the final was set at 1.96m.
After easily clearing the bar at 1.75m on her first attempt, Labiche moved on to the next height of 1.80m and again she comfortably sailed over the bar.
With the bar at a height of 1.85m, the African female high jump champion managed another successful jump.
As the sport's elite set their marks, the bar was raised to 1.90m – a height Labiche failed to clear in all her three attempts.
Delighted with her performance, Labiche, who has been nursing an ankle injury since arriving in London, said the competition was very tough as all the competitors were well prepared and in good shape.
"To compete against the world's best is already a big thing for me and I am very satisfied with my ranking," she said.
Labiche added that it was also an honour for her to compete in her first Olympic Games.
"I am still young and I have a very bright future ahead of me, while my main target for next year is to clear 1.95m," she added.
Text and photo by Roland Duval in London