Children have marine awareness fun in museum
13-August-2012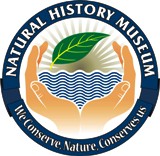 The activity was organised by the Save our Seas Foundation (SOSF) – an international non-profit organisation, committed to the conservation of the world's oceans.
The Foundation's mission is geared towards encouraging awareness, protection, preservation and conservation of the global marine environment through research and education.
It is also to inspire people, especially children, to fall in love with the sea by providing informative and fun education to help them better understand the ocean world and the many challenges that affect its delicate balance.
The Foundation also funds a marine awareness programme in Seychelles.
This programme involves marine awareness talks and activities being carried out by the SOSF marine educator Abbie Hine at schools throughout the Seychelles.
Over the last month a fantastic link with the Seychelles Natural History Museum has been established. This involves a morning of Save our Seas marine awareness fun at the museum, which has a fantastic area geared up for such events, and groups from different primary schools come along.
So far there have been two very successful sessions with children from La Retraite primary. The children have already had a talk at their schools from Abbie so this session enables to further their knowledge, understanding and enjoyment of the marine environment.
They watch marine related movies, make jigsaws, draw pictures and of course sing songs! We look forward to many more fun sessions at the museum in the future.
Contributed by the Save our Seas Foundation