Warm send off for Japanese naval fleet
28-August-2012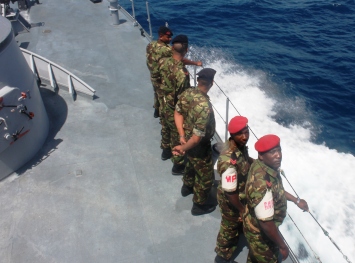 Seychellois personnel preparing to bid farewell the Japanese naval fleet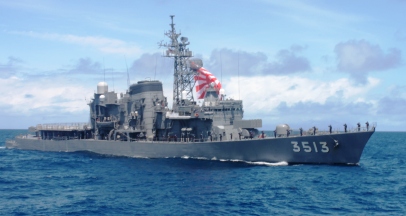 "It was the first time that we have welcomed a naval fleet from Japan, so we decided to give them a special farewell pass with our battleship the Topaz," he told Nation yesterday.
Over 30 Seychellois coastguards took part in exercise which entailed manoeuvres at sea in which all four ships took part.
Among those present were Lt Col Adeline and the Japanese ambassador to Seychelles Toshihisa Takata.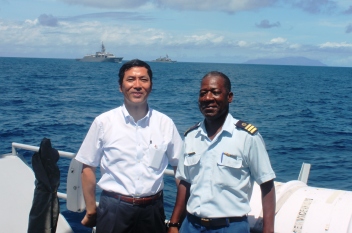 The three Japanese vessels which took part are Kashima, Shimayuki and Matsuyuki which had 754 crew members, including 196 junior officers, a fair share of them women.