All set for arts festival
30-August-2012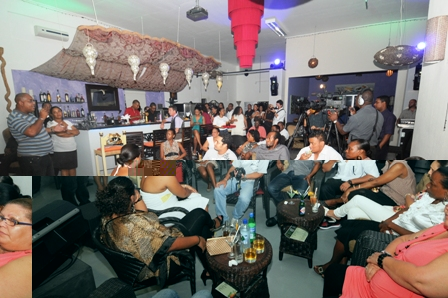 Chief executive of the council Jimmy Savy expressed these words of thanks during a special cocktail reception organised by the Nac on Tuesday evening.
The reception held at the Laguna Lounge Anse à La Mouche was attended by Nac staff, organisers and sponsors of the various activities to be organised during the festival.
Also present were local artists from various fields of art and international ones who are mainly taking part in workshops, the Dj fiesta and exchange programmes.
The festival will be launched at the International Conference Centre this evening but several activities have been organised prior to the launch such as workshops.
Other events during the week-long festival will include exhibitions, a book fair, concerts, live musical performances, Dj fiestas, poetry recitals and drama.
Members of the public and art lovers will be able to enjoy a variety of art work in a special Arts Garden during the weekend.