New survey to help set wages
30-August-2012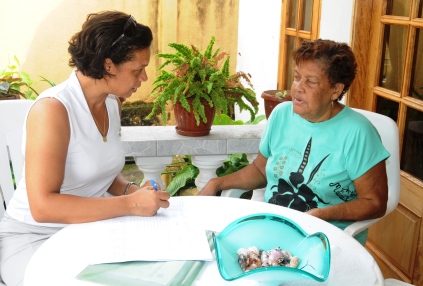 The exercise will last about one month during which staff will visit a sample of households on Mahe, Praslin and La Digue.
Selected households will be asked to keep a dairy to record all expenditure during the month. This will enable the NBS to evaluate the findings and assess staff efficiency for a proper household budget survey due next year.
NBS principal statistician Helena de Letourdis told the press on Tuesday that the survey will help the government take measures to minimise disparities in income and also reduce poverty levels by establishing new minimum wages.
The statistics collected by the survey can also guide government tax policies, for instance regarding charges for public utilities.
The data can also be used by the Ministry of Health to monitor nutrition patterns among the population.
Ms de Letourdis also noted this is the first such exercise conducted since the Macro Economic Reform Programme of 2008 and there is now a need to revise the basket of commodities used to calculate the Consumer Price Index (CPI).
She said that over 4,000 items are covered by the index, but it boiled down to food, shelter, transport, public utilities and clothes.
The last such survey was held in 2006-7, though there was one on living conditions in Seychelles last year.
For the pilot and proper surveys, staff have been training in interviewing techniques, approach and the use of field maps.
Ms de Letourdis said the survey will give figures needed to calculate income and expenditure of households, which will be selected on a systematic sampling at random.

She said that for the 2013 survey, some 2,500 households will be thus selected, adding that there will be more house visits in the districts with larger populations.
"The NBS is also taking care that those selected represent different categories of households. We cannot be polling too many affluent homes, just as we shall not be going to only families in the lower incomes."
For the first time, some expatriate households will also be included in the survey.
Ms de Letourdis said that all households selected can rest assured of the highest level of confidentiality by the NBS.
"We shall be publishing figures featuring averages, not individuals."
She is appealing to all those selected to treat the interviewers with courtesy and provide correct information as is important for the country's socio-economic development.