20,000 Trees for Life campaign-Diguois plant Bwa Torti trees in Veuve Reserve
03-September-2012
Other organisations that have made their contributions towards this campaign are: the National Youth Council, Seychelles Agricultural Agency, Landscape and Waste Management Agency, Island Development Company, Wildlife Clubs of Seychelles, National Botanical Gardens Foundation, Seychelles Civil Aviation Authority and some tourism establishments.
To date, almost 15% of the targeted 20,000 trees have already been planted. And the Ministry of Environment and Energy invites everyone to join the tree-planting campaign and is willing to make plants available for those who wish to take part.
As you plant your own trees, you are requested to inform the ministry so that it can add to the existing total in the bid to reach the target.
Keeping Seychelles green is each and every Seychellois' responsibility.
Planting a single tree in your garden will definitely help us reach our target.
Environment and Energy Minister, Professor Rolph Payet, officially recently launched the 20,000 Trees for Life campaign at the Mont Fleuri primary school in the presence of several dignitaries and children.
The launch coincided with children's day to show how it is important for the younger generations to understand the need for planting trees and keeping Seychelles green.
A series of tree-planting activities was also conducted all over Mahé, in all schools, as well as on Silhouette island.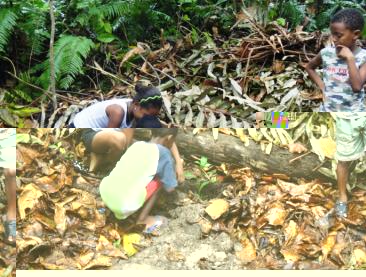 Private as well as governmental organisations have been taking part in the tree-planting campaign and it is expected that by the end of this year we would have reached the target of 20,000 trees.