Sacos-sponsored swimming national open championships-Fanchette, Mangroo top performer, Passon, Govinden highest point getters
03-September-2012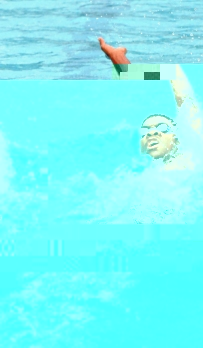 The big winners in the Olympic-size pool at Roche Caïman at the end of the three-day Sacos-sponsored swimming national open championships were Aurelie Fanchette, Shane Mangroo, Felicity Passon and Ryan Govinden.
They all received their glass trophies on Friday – day three of the championships which started on Wednesday.
Fanchette and Mangroo, who represented Seychelles at the last Olympic Games in London, earned the top prizes according to Fina's (Fédération international de natation) scoring systems, while Passon and Govinden finished with the highest cumulative number of points.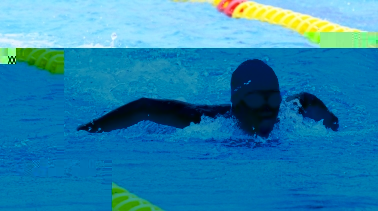 Fanchette, 14, amassed her highest score of 534 points in the 50m freestyle with a winning time of 29.24 seconds. She also won the 200m individual medley in 2 minutes 47.19 seconds (2:47.19), 400m freestyle in 5:21.81 and 100m freestyle in 1:05.95.
Nineteen-year-old Mangroo touched the wall in 56.41 seconds in the 100m freestyle to earn 575 points. His other wins came in the 50m butterfly (27.35 seconds), 50m freestyle (25.31 seconds), 50m backstroke (30.17 seconds) and 100m butterfly (1:03.94).
Up-and-coming Passon, 13, took part in eight races winning five – 200m freestyle (2:29.38), 50m backstroke (39.28 seconds), 100m butterfly (1:15.96), 200m backstroke (3:08.58) and 50m butterfly (32.78 seconds).
She also finished second in the 50m freestyle (31.22 seconds), 200m individual medley (2:56.42) and 100m freestyle (1:09.05). Her final points tally was 74.
Govinden lined up on the starting blocks for 11 races – the most compared to any other swimmer – and won three – the 100m backstroke (1:15.28), 200m individual medley (2:35.17) and 200m backstroke (2:43.19).
He was second in the 1,500m freestyle (21:24.00) and finished third five times in the 200m freestyle (2:18.02), 50m backstroke (33.38 seconds), 100m butterfly (1:09.70), 400m freestyle (4:55.76) and 100m freestyle (1:02.25).
The 17-year-old was also ranked fifth in the 50m butterfly (31.08 seconds) and sixth in the 50m freestyle (28.29 seconds) for a cumulative total of 75.
All swimmers earned points according to their final placings in the different races – first 10 points, second 8 points, third 6 points, fourth 5 points, fifth 4 points, sixth 3 points, 7th 2 points, and 8th and lower 1 point.
Breaststroke specialists Clara Omath and Pierre-André Adam did not put a foot wrong in the championships, winning all their races.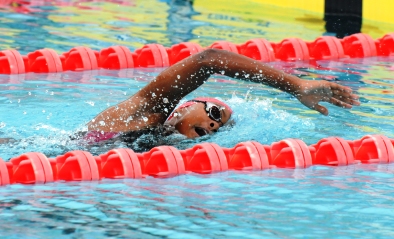 Omath dominated the 50m breaststroke (42.44 seconds), 200m breaststroke (3:23.57) and 100 breaststroke (1:33.12), while Adam took three victories in the 50m breaststroke (33.88 seconds), 200m breaststroke (2:56.51) and 100 breaststroke (1:17.42).
The other winners were Adam Viktora (200m freestyle in 2:06.93, and 400m freestyle in 4:34.87), Melissa Jeanne (100m backstroke in 1:32.19) and Dean Hoffman (1,500 metre in 18:46.63).
G. G.