SIB to run investment forum in Istanbul
03-September-2012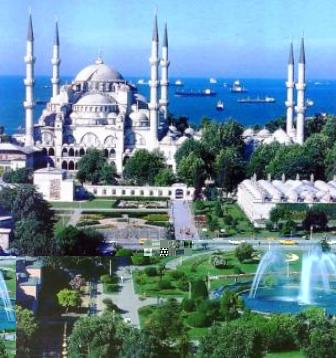 The event will take place at the Grand Cevahir Hotel located in the heart of the city of Istanbul and it follows last year's high-level parliamentarians' visit where the Turkish business community showed significant interest to develop further economic activities with Seychelles.
Turkey experienced severe financial crisis in 2001 and Ankara adopted financial and fiscal reforms as part of an International Monetary Fund (IMF) programme.
The reforms strengthened Turkey's economic fundamentals and ushered in an era of strong growth – averaging more than 6% annually until 2008.

Global economic conditions and tighter fiscal policy caused gross domestic products (GDP) to contract in 2009, but Turkey's well-regulated financial markets and banking system helped the country weather the global financial crisis and GDP rebounded strongly to 8.2% in 2010, as exports returned to normal levels following the recession.
Turkey has become one of the 10 most performing economies in the world and it is timely and strategic to tap into this market which remains one of high potential for foreign direct investment (FDI), trade activities and Seychelles offshore products.
The Seychelles delegation for the investment forum will comprise private sector representatives and key government officials who will deliver presentations on the country's economic landscape of Seychelles, business legislations and regulations in place, products and business opportunities on offer.

SIB chief executive Sherin Renaud stands convinced that the forum, being organised in Turkey, is one where immediate benefits can be achieved from that country's extensive and robust trade activities.

She added that Turkey is a key exporter of high quality and low costs goods and products in Europe and this can be further extended to the African continent by using Seychelles as a platform.

Mrs Renaud noted that Seychelles is positioning itself on the centre stage at a point of increasing trade and investment potentials between Africa and the growing and demanding emerging markets of the Far East that is being given a substantive new lease of life.
Seychelles and Turkey have for the past years enjoyed a very good relationship.
The SIB recognises the need to be more proactive and assertive in its approach to ensure a well-balanced partnership between local and foreign investors, and being innovative in creating a platform where foreign and local investors can partner together to strengthen the Seychelles economy and the wellbeing of its people.
As rightly put by IMF head Christine Lagarde in one of her recent missions in Asia: "In a time when the economic growth of the world is slowing down only the proactive economies and countries that are willing to take calculative risks will survive and sustain economic stability and growth."
Ms Lagarde's quote is mutually shared by the SIB.
Any business operators willing to take part and network at this forum should contact the promotion unit of the SIB not later than September 15, 2012.
They can do so through email – This email address is being protected from spambots. You need JavaScript enabled to view it. – or by phone – +248 4295500.