Up-close … with playwright and actor Angelin Marie-'By no means is theatre dead in Seychelles ...'
04-September-2012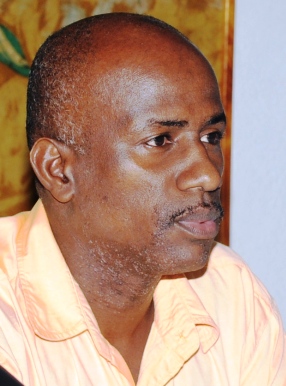 "I remember writing my first (serious) poem at the age of 12 about the different responsibilities of kids in class," he said smiling.
Mr Marie says he remembers the ripples it produced.

"I received a lot of attention for that poem and many people congratulated me on my efforts. It was a huge encouragement for me and soon I developed a taste for writing.
I started writing in different styles, including short stories, poems and short novels".
Mr Marie says the themes chosen for his works revolve around day-to-day happenings and common trials and tribulations often experienced in our culture.
"I try as much as possible to write about things that everybody can relate to at least once in their lives," he explained.
Pieces
"So far, I think I've written around 10 plays," said Mr Marie. He appeared to be thinking out loud.

"My favourite being Promosyon Demalpe based on an employee who feels overworked. The poor guy just keeps giving everything in his job – sadly with no returns and what happens is that in the end is he rebels and becomes a nightmare employee," he said laughing.
Mr Marie says another favourite of his is Loner Kont Santiman. The play portrays a woman's capability to do whatever it takes or costs to win back a man's affections.

"I like this one because there's a hint of forbidden love to it – you know, love hate, revenge – it's a rather twisted tale," he smiled.

Mr Marie went on to talk about his latest brainchild – Zanfan Prodig – which was played at the National Theatre on Saturday as part of activities to celebrate the Arts Festival.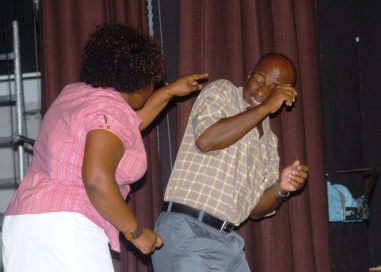 "You know we all go through phases where we think we know and have done everything. Well this is pretty much what Zanfan Prodig is about.
One popular example I tend to see in our society is where adolescents seem to think they know it all – especially in matters of the heart," he grimaced.
"Then they argue, they fight and say harsh words before packing up and leaving home only to come back to where it all began – or ended. Hence, the parable of the prodigal son."
Mr Marie says he adopted the Bible version however, where the son throws away his inheritance and sets off to explore the world; gambling and losing money in the process.
"Needless to say our boy comes crawling back home," he laughed.
Moments of leisure
"In my supposed free time I enjoy browsing the internet," said Mr Marie.

I also love moments alone to re-collect my thoughts and connect with nature. It's inspiring," he said adding he also takes time to do some DIY (do it yourself) around the house.
"Incredibly it relieves stress like you won't believe!"
"I also enjoy listening to music, namely Reggae by Lucky Dube and a bit of Jazz when the mood hits me."
Projects
Mr Marie says he has quite a bit of ideas up his sleeves.
"I'm currently doing some research on the different types of coconut trees found in Seychelles as I'm planning to write a book on their uses," he said beaming.
So, the idea's taken guys, sorry.

"I definitely see myself doing this for a lot more years to come.
I love writing plays and I want to develop my group further so they can become semi-professionals," he said, adding that he even wants to go so far as to recruit their own make-up artists and technicians.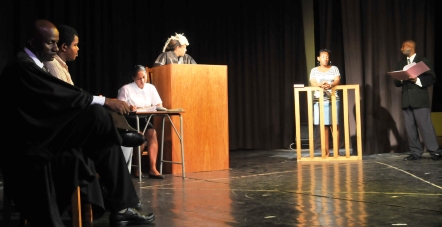 Theatre in Seychelles
"I think we have the potential," he began. "However, we still have a lot of work to do before we can join the ranks of culturally rich countries that revel in theatre.
I think more people are drawn to comedy here but by no means is theatre dead in Seychelles – as I've heard said a few times.
We just need to persist and we will see gradual changes".
By Rebecca Belle