Inflation begins to drop
07-September-2012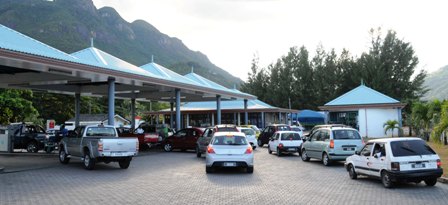 The year-on-year inflation rate for August stood at 7.8% compared to 8.5% in July.
Although consumer prices edged up 0.1% in August from the previous month and fish prices went up from a month earlier, non-food items fell 0.2%.
In the non-food category, the main decrease was recorded in transport costs, which fell 1.7% which analysts said was due to the recent drop in the cost of fuel at the pump.
Contacted by Nation about the figures last night, Central Bank governor Caroline Abel said she too had just received the figures and had not fully analysed them, but added the decline "is a good thing but we have to work harder to bring the inflation further down".
The International Monetary Fund has earlier this year noted that recent economic forecasts on Seychelles have proved correct and gone on to assert the fund expected inflation to drop later this year.
Speaking after a June 20 to 27 visit here, the IMF's country team leader Jean Le Dem said:
"Recent economic data are broadly in line with projections, with GDP (gross domestic product) expected to grow by about 3% in 2012
"Strong growth in tourist arrivals from new markets has more than compensated for the drop-off in visitors from traditional markets in Europe, where economic activity has been weak.
He said although year-on-year inflation had at that time risen to 8.7% forecasts showed it would decelerate in the second half of 2012 in the wake of the current tightening of monetary policy.
"The present fiscal policy stance continues to be appropriately geared toward maintaining macro-economic stability and reducing public debt," he said.