Student leaders learn to make pastoral care system more effective
08-September-2012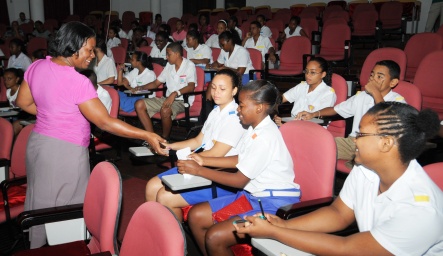 The students took part in a one-day session led by members of the pastoral oversight committee from the Ministry of Education.
During the workshop, the students were given an overview of what pastoral care system entails, its aims, principles and components.
At the end of the session, the students were expected to have a greater understanding of the system, the whole school behaviour management policy and understanding their roles in the running of the pastoral care system.
The students had the chance to ask questions and share suggestions how they can contribute to make their schools' pastoral care system more effective.
Director general for schools Odile Octave said the session aimed to bring more awareness on the system so that students can also help to promote it.