Regatta 2012 set for October 5-7
27-September-2012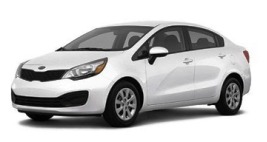 This year's event includes numerous sports competitions, like Mr Regatta, water sport activities (canoeing, sailing 'Mini Mahe's..), basketball tournaments, boxing, road racing, live performances by local artists and a children's village run by the National Council for Children (NCC), just to name a few.
The weekend will culminate with the hilarious 'greasy pole' contest and the lottery draw at 6pm on Regatta Sunday. This year's main prize of the lottery is a Kia Rio Sedan from Excel Motors.
The Regatta remains the main fund-raising activity of the Seychelles Round Table club and all money raised will go towards the renovation of the School for the Exceptional Child at Roche Caiman. The school is in need of cerebral palsy wheelchairs, as well as re‐building the access to the main facilities for children with restricted mobility. In order to improve the toilet/changing facilities within the school, both from an environmental and hygienic perspective, some areas of the school will have to be rebuilt or modified.
The chairman of the Seychelles Round Table, Dan Fontaine, noted that the delay in announcing the date of the Regatta was due to lack of parking space around the Regatta site.
"But with the help of the developers of the Savoy Resort currently under construction, this matter has been resolved and there should be even more parking space this year compared to past years," he said.
Local and international companies alike will once again support the Regatta 2012 by manning food and beverage stalls or running promotional stations where the visitors will benefit from generous give‐aways and reduced prices on goods.
All in all, the Round Table Regatta weekend is expected to bring many Seychellois and tourists together in a high‐spirited, cause‐driven event.