Nigeria to send more experts under 1987 scheme
29-September-2012
Nigerian high commissioner Solomon Akintola Oyateru signed the agreement with ambassador Maurice Loustau-Lalanne at the Ministry of Foreign Affairs' Mont Fleuri headquarters.
He said the existing cordial relations between the two countries have continued to be reinforced by the nations' "common aspirations and desires to bring our two peoples together for a mutually beneficial relation".
He recalled the Technical Aid Corps (Tac) was conceived in 1987 to share Nigeria's development and experience with other African, Caribbean and Pacific (ACP) countries in their quest for manpower development.
He said since then Tac has deployed over 5,000 volunteers to over 40 ACP countries and the demand is growing, with requests from non-ACP countries, Seychelles started to get some in 2007 with the first batch of seven professionals.
At the moment there are five Nigerians under the programme here who will be joined by two engineers and a doctor soon.
Mr Oyateru said the agreement marked "another milestone in the country's bilateral relations".
He said Nigeria is currently limiting deployment to countries complying with the obligations of the scheme, and commended Seychelles for "being among the recipients that are abiding by the tenets of the Tac agreements.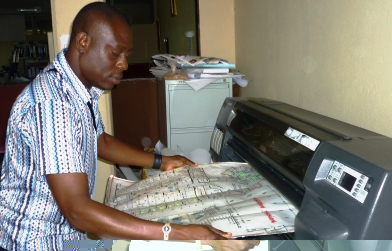 Mr Loustau-Lalanne – who is also the principal secretary for foreign affairs – explained that once they arrive here, Seychelles government gives them a stipend, accommodation, medical cover and passage back to Nigeria at the end of their terms.
"We choose the areas we want support in and Nigeria selects the right individuals and pays for their passage here and continues to pay their salaries," he said.
The experts are usually in the ministries of land use and housing, health and education.
He said Seychelles is happy that when the Nigerians come here they have interacted with the local community and have been taking part – through the Association of Nigerians in Seychelles – in community activities, for example tree planting as was seen during the greening of Victoria when they planted now-fully grown indigenous trees.
He thanked the government of Nigeria for its continued cooperation with Seychelles.