Joint efforts to offer part-time jobs at IOT
04-October-2012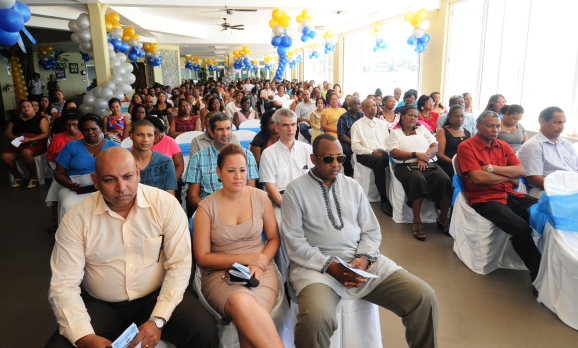 Director general for labour relations Jimmy Finesse said this in an interview Wednesday, referring to an advertisement his ministry placed in September 29 issue of Seychelles Weekend Nation.
It called on people who are unemployed and those depending on social welfare but can work or those finding it hard to make ends meet to enroll for the R21 per hour jobs at the IOT by contacting the company directly or through the various employment agencies.
It named the agencies as Job Plus, which has offices at the Oceangate House in Victoria, Heg, which is based at Roche Caïman and the SMS which is based at Anse Aux Pins.
The advert gave possible hours of employment as between 2pm and 7pm or from 7pm to midnight, adding the IOT offers its workers transport home after work.
The workers need to be certified as fit to work and that openings are at the moment in the labeling and casing as well as in the fish cleaning areas.
Mr Finesse said the initiative is on a pilot basis from Monday October 1 to December 14, a time he said people wishing for extra income may find quite appropriate, but added it is the desire of both the ministry and the company to get those who can work onto permanent employment.
The initiative follows a May 25 visit by the Minister for Labour and Human Resource Development Idith Alexander who at that time held talks on various possibilities with the factory's management.
The company continues to attract and retain many Seychellois, and last weekend hosted a special reception for its long serving workers at the Coral Strand Hotel, where Ms Alaxander and Natural Resources and Industry minister Peter Sinon were special quests.