Delving into our heritage's rich history
05-October-2012


The event was attended by Minister for Tourism and Culture Alain St Ange, special advisor for culture Raymonde Onezime, director of the National Archives Alain Lucas, teachers, students from different schools and invited guests.
This is the third time such an event has taken place and the Ministry of Tourism and Culture said its aim is to "cultivate the appreciation of history and have a nation with a strong national identity manifested in ... heritage" as well as help in preserving Seychelles' history, promote the subject at school level, help the archives to collect historical data and encourage students to start researching their own family history among a few.
The theme for this history fair is based on historical aspects of different communities, for example historical sites, natural sites and the history of an organisation, religion or family.
Ms Rose said the history and culture of a country is delicate and always in danger of being forgotten which is why the fair was conceived.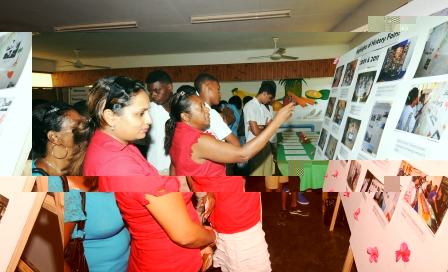 "It is activities such as these that help us preserve our heritage," she said, adding that for 2013 all private and public schools – primary, secondary and post-secondary from Mahe, Praslin and La Digue – will take part in the fair.
Adults from all walks of society will enrol in the open category.
"The history fair is also an opportunity for more people – young and old – to research more on our history and culture so as to be able to better appreciate the richness our heritage offers," noted PS Rose.
The history fair is held every two years and is open for primary, secondary and post-secondary schools as well as adults.