Seychelles signs new visa waiver accords
05-October-2012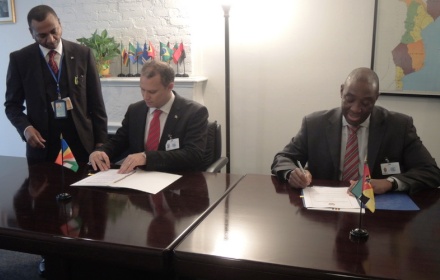 The agreements were signed on behalf of the Seychelles government by Foreign Affairs Minister Jean-Paul Adam with Oldemiro Baloi, Minister for Foreign Affairs and Cooperation of Mozambique, and Gamini Lakshman Peiris, the Sri Lankan Minister for External Affairs.
Minister Adam said that the two agreements will further promote the friendly relations, trade and economic development between Seychelles and Mozambique, as well between Seychelles and Sri Lanka
.
"These visa waivers are another win for Seychellois travellers, particularly for Seychellois business people as there are countless trade opportunities within these two regional neighbours," said the minister.
"During President James Michel's recent state visit to Sri Lanka I had the opportunity to explore first hand some of these opportunities, particular in the boating and fishing sector, that I think will be hugely beneficial for local entrepreneurs," he added.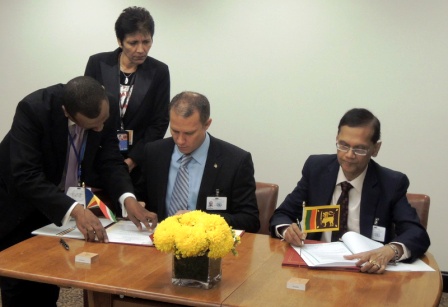 Once the internal formalities are completed by all parties concerned, the citizens of Seychelles may enter and stay without a visa in Mozambique and Sri Lanka for a period not exceeding 30 days.
Following the visa waiver signings, Minister Adam also held a bilateral meeting with Antonella Mularoni, the Minister for Foreign Affairs of the Republic of San Marino and this concluded with the signing of a Double Taxation Avoidance Agreement on behalf of their respective countries.
Minister Adam was accompanied at these events by Seychelles' permanent resident representative at the UN, Ambassador Marie-Louise Potter, and Selby Pillay, principal counsellor at the Seychelles Mission to the United Nations.
These agreements will come into force once all internal procedures are complete. Travellers are advised to check with their airlines or with the Ministry of Foreign Affairs for verification before travel.